Are you looking for a fun and easy way to print your favorite iPhone photos? Look no further than a Polaroid printer! With this handy device, you can print high-quality photos straight from your phone in seconds.
We will cover everything you need to know to get started with your Polaroid printer. You can create stunning prints that you can cherish for years to come.  
Whether you're new to Polaroid printing or looking to up your game, this guide has got you covered.
Right Polaroid Printer for Your iPhone
Choosing the perfect Polaroid printer for your iPhone is important to ensure that you get the best results from your photos. Keep in mind the factors before buying yours:
Compatibility
Make sure the Polaroid printer is compatible with your iPhone. Some printers may only work with specific iPhone models or operating systems.
Size
Consider the size of the printer. Do you want a portable printer that you can take with you on the go or a larger one for home use?
Print Quality
Look for a printer that can produce high-quality prints with accurate colors and details. Consider the resolution and the type of printing technology used.
Connectivity
Check how the printer connects to your iPhone. Some printers use Bluetooth, while others may require a wired connection or a Wi-Fi network.
Features
Look for additional features that may enhance your printing experiences. The features may vary from editing tools to built-in filters.
Now you know what to look for in your polaroid printer. Start your search for a polaroid printer  based on your liking.
Setting Up Polaroid Printer with iPhone
Once you've chosen the right Polaroid printer for your iPhone, it's time to set it up. The first step is to download the corresponding app for your printer. 
Most Polaroid printers have their own app that you can download from the App Store. 
Now downloading is done. Follow the instructions to connect your printer to your iPhone via Bluetooth or Wi-Fi. 
This may involve entering a password or selecting the correct network. Once your printer is connected, you should be ready to start printing. 
Make sure to keep your printer charged and to regularly check for any app updates. Doing that improves performance or helps to add new features.
Creative Ways to Use Polaroid Printer with iPhone
Once you have set up your polaroid printer with your iPhone, it's time to start using it to unleash your creativity. Here are some creative ways to use your polaroid printer with your iPhone:
Create a photo album
With your polaroid printer, you can print out your favorite photos from your iPhone. you can have a photo album that you can flip through and enjoy whenever you like.
Print out phone cases
You can use your polaroid printer to print out photos and designs to put on your phone case. That will create a personalized and unique look.
Make personalized cards
Use your polaroid printer to create personalized cards for special occasions. Now your greetings will be unique on birthdays, holidays, or even just to say thank you.
Print out art
Use your iPhone to snap photos of your favorite art pieces or drawings. Then you can print them out on your polaroid printer to display on your walls.
Create a polaroid wall: Print out a series of polaroid photos and hang them on a wall to create a fun and unique display.
Make a travel journal
Print out photos of your travels and create a travel journal. Or you can make a scrapbook to remember all of your adventures.
Print out recipes
If you love cooking, print out recipes and attach them to your fridge or store them in a recipe binder.
Make custom stickers
Use your polaroid printer to print out photos and designs that can become beautiful custom stickers. So you can decorate your laptop or journal with a personal touch.
Create a photo booth
Set up a photo booth at your next event or party and print out instant photos for your guests. They can take home a piece of fun and personalized party favor.
Create wall art
A polaroid camera makes it super easy to have wall art! First, print out a collection of photos in different sizes. Then arrange them in a fun pattern on your wall to create a unique piece of wall art.
With these creative ideas, you'll be sure to maximize the potential of your polaroid printer and have fun while doing it.
Tips on the Best Results with Your Polaroid Printer
Now that you have your Polaroid printer set up and ready to go, it's time to start printing! Here are some tips for getting the best results with your Polaroid printer:
Use high-quality photo paper
The quality of your prints will depend largely on the quality of the paper you use. Invest in high-quality photo paper specifically designed for use with Polaroid printers to get the best results.
Keep your printer clean
Dirt and dust can easily accumulate on your printer, which can affect the quality of your prints. Regularly clean your printer with a soft, dry cloth to keep it in top condition.
Use the right settings
Make sure you have selected the correct settings for the type of photo paper you are using. This will ensure that your prints come out correctly exposed and with accurate colors.
Adjust the brightness and contrast
Sometimes, the photos you print may look a bit different from how they appear on your phone's screen. Experiment with adjusting the brightness and contrast settings on your phone to get the best results.
Avoid overexposure
Polaroid prints can be prone to overexposure. So be careful when taking photos in bright sunlight or other high-contrast situations.
By following these tips, you can ensure that your Polaroid prints come out looking beautiful every time. Happy printing!
Maintaining and Troubleshooting Your Polaroid Printer
As with any piece of technology, it's important to take care of your Polaroid printer to ensure it continues to work properly. Here are some tips for maintaining your printer and troubleshooting common issues:
Cleaning
Regularly clean your Polaroid printer to prevent dust and debris buildup. A soft, dry cloth should suffice for most surfaces, but you may want to use a slightly damp cloth to clean the rollers.
Storage
When not in use, store your Polaroid printer in a cool, dry place away from direct sunlight.
Battery Life
If your Polaroid printer has a rechargeable battery, make sure to keep it charged to avoid damage to the battery. Please ensure the printer is always ready to use.
Paper Jams
If you experience a paper jam, carefully remove the paper and any debris from the printer. Be sure to follow the manufacturer's instructions for clearing the jam to avoid causing further damage to the printer.
Poor Print Quality
If your Polaroid printer is producing poor-quality prints, try cleaning the printer head. Also, check the ink cartridges, and adjust the print settings.
Connectivity Issues
Is your Polaroid printer is having trouble connecting to your iPhone or other devices? Try restarting both the printer and the device. Also, check for software updates, and ensure both devices are on the same Wi-Fi network.
If you're still having trouble with your Polaroid printer, don't hesitate to contact the manufacturer for further help.
Frequently Asked Questions
Q.1 How do I connect my Polaroid printer to my iPhone?
Answer: You can connect your Polaroid printer to your iPhone via Bluetooth. First, turn on your printer and ensure it is in pairing mode. Then, go to your iPhone's settings, select Bluetooth, and search for available devices. When you see your printer's name, tap on it to pair the two devices.
Q.2 How do I load paper into my Polaroid printer?
Answer: To load paper into your Polaroid printer, open the paper tray located at the bottom of the device. Insert the paper with the glossy side facing down and ensure it is aligned properly with the guides. Close the tray and you're ready to print.
Q.3 Can I use third-party paper with my Polaroid printer?
Answer: It's recommended to use only Polaroid's own brand of paper for optimal performance and image quality. Using third-party paper may cause issues such as paper jams, poor print quality, or even damage to the printer.
Q.4 How can I improve the quality of my Polaroid prints?
Answer: To get the best quality prints from your Polaroid printer, ensure that your phone's camera is set to the highest resolution. Also, take care that the lighting conditions are good. You can also adjust the exposure and color settings in the Polaroid app before printing.
Q.5 How long does it take to print a photo with a Polaroid printer?
Answer: The printing time can vary depending on the model and the complexity of the image. On average, it takes around 30-60 seconds for a Polaroid printer to print a photo. Keep in mind that the first print may take slightly longer as the printer needs to warm up.
Forewords
A Polaroid printer is a great tool for unleashing your creativity and making memories with your iPhone. By following the tips and tricks outlined in this guide, you can use your Polaroid printer to its fullest potential. 
Now you can create unique and personalized prints that will last a lifetime. 
Whether you want to decorate your space, make gifts for loved ones, or simply capture the moment, a Polaroid printer is a versatile and fun addition to any iPhone user's toolkit. 
So go ahead and start experimenting with your Polaroid printer. And don't forget to share your creations with the world!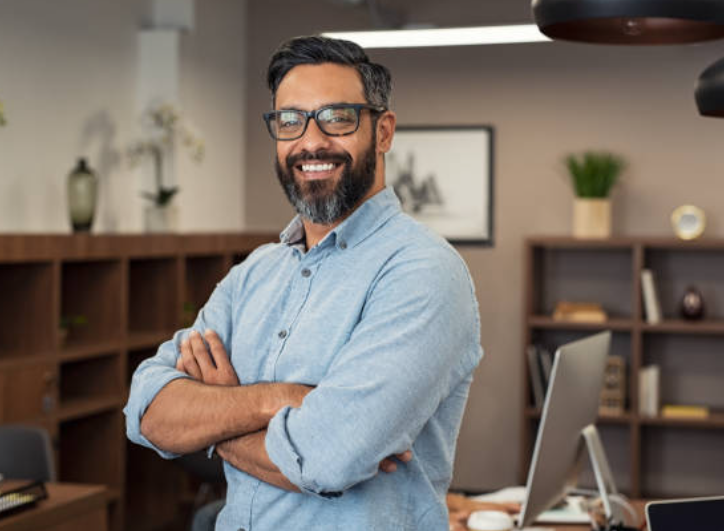 Richard Parkar, a dedicated Tech Blogger who now contributes to the blog "Best Printer Today" as a writer. With a strong sense of humor and years of professional experience in the fields of research and blogging.