Welcome to The Ultimate Guide to Setting Up Your DTF Printer Workflow! DTF printing is becoming more popular in the printing industry. Businesses are loving it because it's versatile, creates high-quality prints, and is cost-effective.
Setting up a DTF printer workflow can seem scary, but don't worry! This guide will help you get started with DTF printing. You'll be able to optimize your workflow for efficiency and quality.
We'll cover everything you need to know. This article will include-
a) choosing the right printer, 
b) software and hardware requirements, 
c) preparing your workspace, 
d) file preparation, 
e) printing and post-printing, and 
f) maintenance. 
We'll give you step-by-step instructions, tips, and recommendations for equipment and software.
This guide is helpful whether you're starting a new printing business or improving your current one. We'll give you all the information you need to start DTF printing and succeed.  Let's get started!
Section 1: Choosing the Right DTF Printer
Choosing the right printer for DTF printing is super important. It helps you create high-quality prints and makes your workflow more efficient. There are many types of DTF printers to choose from, and each one has its own features and abilities. 
First and foremost, it's important to consider your specific needs and budget when choosing a DTF printer. If you're just starting out or have a smaller budget, a compact desktop printer may be the best option for you.
But, if you're looking to print larger quantities or have more complex printing needs, a larger format printer may be a better choice.
Another important factor to consider when choosing a DTF printer is print quality. When you're choosing a printer, look for one that can make super detailed prints with bright colors.
You should also think about how fast it is and how much maintenance it needs. These things can affect how well you can work and how productive you are.  
Some popular DTF printer brands include Epson, Ricoh, and Mimaki.  Every brand has lots of different models with different abilities. So it's important to do your research and read reviews before you buy. That way, you'll know what you're getting and you'll be happier with your choice. 
The best DTF printer for you depends on what you need and like. Think about things like print quality, speed, and maintenance before you decide.
If you're not sure, ask experts or other printers for help and suggestions. They might have great advice that can make your decision easier. 
Section 2: Software and Hardware Requirements
To set up a successful DTF printer workflow, it's important to have the right software and hardware in place. We have got a list ready for you to follow in this case.
Hardware:
Computer
To get started with DTF printing, you'll need a computer that can handle image processing and printing tasks. It's important to choose a high-quality computer with sufficient processing power and memory. Your prints will come out clear and vivid. 
A newer model with a fast processor and at least 8GB of RAM is recommended.
Printer
Of course, you'll need a DTF printer! Make sure to choose a printer that meets your specific needs, as discussed in Section 1.
Cutting tools
Depending on your workflow, you may need cutting tools such as a plotter or a vinyl cutter to cut your transfer films to the right size.
Software:
RIP software
RIP (raster image processor) software is used to convert image files into printable formats. Make sure to choose RIP software that is compatible with your DTF printer.
Image editing software
To get your images ready for printing, you'll need special software like Adobe Photoshop or CorelDRAW. These programs let you do things like change colors, make images bigger or smaller, and fix other issues to make your prints look great. 
Operating system
Before you start printing, make sure your computer and printer can work together. Check the printer's details to see if it's compatible with your computer's operating system and the software you'll need to use. That way, you can avoid any technical issues that might slow down your workflow. 
Setting up your DTF printer workflow will require more than just a printer and a computer. You'll also need additional tools and equipment to ensure that your workspace is properly equipped. For instance, you may need-
a) a cutting mat, 
b) a heat press, and 
c) cleaning supplies to keep your equipment in top condition. 
Be sure to gather all the necessary tools and equipment before you begin setting up your workspace. 
Before starting DTF printing, it's essential to have all the necessary hardware and software. This will help you avoid delays and problems later on.
If you're not sure which tools and equipment are right for your needs, reach out to industry experts or other printers for recommendations.
Section 3: Preparing Your Workspace
Preparing your workspace is an important step in setting up your DTF printer workflow. Here are some tips for creating an organized and efficient workspace:
Choose a clean and well-lit area
When preparing your workspace for DTF printing, it's important to choose a clean and well-lit area. A workspace free of dust and debris will ensure that your prints come out looking their best.
Natural light is also helpful for achieving accurate colors. So if possible, choose a workspace with windows or invest in good lighting. 
Set up your equipment
Arrange your DTF printer, computer, and other equipment in a way that allows for easy access and the greatest efficiency. Consider investing in a printer stand or a custom-built table.
This will ensure that your printer is at the right height and angle for optimal printing.
Organize your supplies 
Keep your transfer films, cutting tools, and other supplies organized and easily accessible. Invest in storage solutions like shelves or cabinets to keep everything in its place.
Ensure proper ventilation
Some DTF printers emit fumes during the printing process. So it's important to ensure proper ventilation in your workspace. Consider installing a ventilation system or opening windows and doors to promote air circulation.
Create a workflow plan
Map out your workflow from start to finish. Be clear about the process from image preparation to post-printing cleaning and maintenance. 
Taking the time to review your workflow can be extremely beneficial. It allows you to pinpoint any areas that may be slowing you down or causing issues. Also, make changes to optimize your process for efficiency and productivity. 
Before you start printing, it's essential to prepare your workspace properly. You can create an organized environment that promotes high-quality prints and maximum productivity.
This means making sure your workspace is clean, well-lit, and free of dust and debris. Taking the time to prepare your workspace before printing can help you avoid potential issues down the road.
Section 4: File Preparation and Printing
Once you have your DTF printer and workspace set up, it's time to prepare your files and start printing. Here are some steps to follow:
Choose your image
Select the image you want to print and make any necessary edits using your image editing software. Adjust the colors, resize the image, and ensure that it is in the proper format for printing.
Set up your RIP software
Use your RIP software to prepare your image for printing. 
Getting your image ready for DTF printing involves a few steps. 
To get your print ready, you need to:
a) Choose the right printer and ink settings
b) Adjust the color profile
c) Make sure your image is properly formatted for the transfer film you're using.
Choose the right printer and ink settings. Next, adjust the color profile to ensure accurate colors. Finally, make sure your image is formatted correctly for printing on your transfer film. 
Load your transfer film
Load your transfer film into your printer according to the manufacturer's instructions. 
Ensure that the film is properly aligned and secured and that the printer settings are configured correctly for the type of film you're using.
Print your image
Once your printer is rightly configured, it's time to print your image onto the transfer film. Watch the print process closely to ensure that the colors and details are coming out correctly.
Dry and cure your prints
Once your print is complete, it's important to let it dry completely before transferring it to your garment or substrate. This may involve using a heat press or other curing method to ensure that the ink is set and won't fade or crack over time.
When you follow these steps, you can make sure that your DTF prints are of high quality, long-lasting, and suitable for many different uses. It involves taking the time to prepare your files and adjust your printer settings. 
Don't be afraid to experiment with different settings and techniques to find the perfect workflow for your specific needs.
Section 5: Post-Printing and Maintenance
Once you've completed your DTF printing job, there are some important post-printing and maintenance tasks you should perform. This will ensure the longevity of your equipment and the quality of your prints. Here's what you need to know:
Transfer your print
Once your print is dry and cured, it's time to transfer it to your garment. Or you can substrate using a heat press or another transfer method. Follow the manufacturer's instructions carefully to ensure a smooth and successful transfer.
Clean your printer
After each print job, it's important to clean your printer thoroughly. Remove any excess ink or debris that may have accumulated during the printing process. Use a soft cloth or cleaning solution recommended by the manufacturer to avoid damaging your equipment.
Perform regular maintenance
Taking care of your DTF printer is crucial to keep it working properly. To do this, make sure to replace the ink cartridges regularly, clean the print head, and check that all parts are functioning in the proper way. 
Troubleshoot issues
Despite your best efforts, you may encounter issues with your DTF printer from time to time. Be prepared to troubleshoot common issues like clogged print heads, color inaccuracies, and paper jams. Consult your printer's manual or reach out to the manufacturer for assistance if needed.
Conclusion
Setting up and streamlining your DTF printer workflow may seem like a daunting task.  With a little bit of practice and perseverance, you can take your printing game to the next level. All the best unlocking a whole new world of creative possibilities.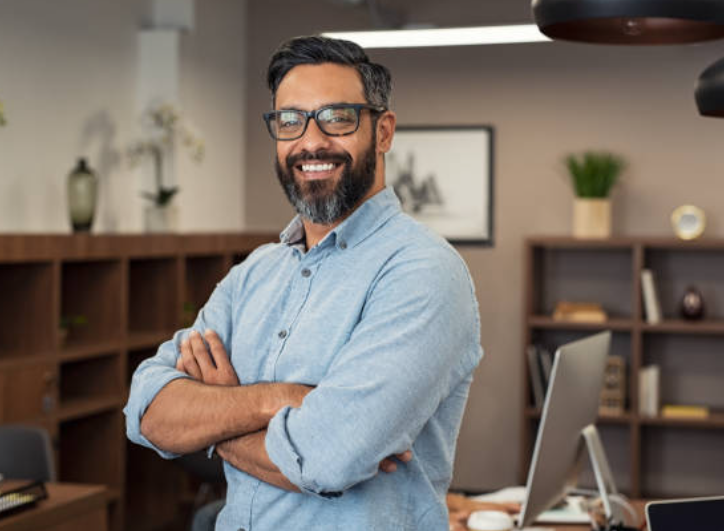 Richard Parkar, a dedicated Tech Blogger who now contributes to the blog "Best Printer Today" as a writer. With a strong sense of humor and years of professional experience in the fields of research and blogging.