Though the world is moving toward a paperless society, printed documents and images are still required from time to time. Some people need physical prints from others. 

If you are seeking to purchase a new printer for your office, home, or work-from-home setup, we have produced a printer buying guide just for you. This guide will teach you how to select the best home office printer.
Depending on what kind of paper you want to print on, how often you want to use the printer, other factors, and what extra features you require, there are hundreds of printer models on the market from top printer companies such as Brother, Canon, Epson, and HP. And it can be difficult to find the best printer to meet your needs.
In order to help you, we have developed this simple buying guide for printers that covers all the bases.
Who is the inventor of the printer?
Various types of printers have been developed over the history of the printer.
Therefore, no specific inventor of the printer has been named. However, Charles Babbage was the first to invent a mechanical printing mechanism in the 1800s with his Difference Engine.
The other types of printers in use today were developed by various people and businesses.
The evolution of printers
 Printer        Model

History
Mechanized Printer
Charles Babbage introduced the first mechanical printer for use with a different engine in 1822.
Printer using inkjet
The inkjet printer was developed in the 1950s. This printer could not print digital images until the 1970s. Epson, Canon, and Hewlett-packed developed the printer later.
Printer using Laser

In the early 1970s, Gary Starkweather developed a laser printer. Laser printers became more accessible and economical after Hewlett-Packard created HP LaserJet printers in 1984. The following year, Apple invented the LaserWriter printer, introducing PostScript to the printer   industry.

3D Printer
In 1984, Chuck Hull invented the 3D printer.

Dot-Matrix

printer

IBM invented the first dot matrix printer in 1957. Yet, in 1970, Centronics developed the first dot-matrix impact printer.
 some classifications of printers according to their application
What you print, how many people use it, and how frequently you use it all determine which printer is ideal for you. Here, we examine the optimal printer type for your requirements.
Most Effective Printers for Home Use
If you print family photos, papers, or other typical types of files on a regular basis, you might consider purchasing an inkjet printer.
If you only print documents in black and white, a monochrome laser printer might be the best choice. Over a longer period of time, they cost less to run. So finding a home office printer is quite a good idea. 
Printers for printing photos
A photo printer has been invented for image printing. It gives the image quality and appears like a professional lab. These specialized printers can print in natural color. Each color is inked separately.
A printer for small business
Printers can have a great impact on any business. Businesses are mostly dependent on a printer for document printing. Both laser and inkjet can give you a printing solution.
If you require an Automatic Documents Feeder(ADF), you should always consider the printing speed for the purchase. You can scan and copy multiple documents using ADF. It makes your business life easier.
A printer for large-business
Large businesses always require quick and co-effective printing. A laser printer can print both of these.
They can print on a variety of paper sizes, including larger paper trays, and require less upkeep. They can print for a long time in order to maximize workplace productivity.
Printer for students
A printer is essential for the study section. Nowadays, most students must print their documents for assignment purposes.
Users of multifunction inkjet printers plan to employ the extra copy, fax, and scan features. You have the choice to print in color when required.
Judge a printer's quality before purchase
You have to know all the features of a good working printer.
Here we describe some features that will help you understand the perfect condition of a printer.
Claims about speed, resolution, and color
 PPM: This term, which means "pages per minute," describes how quickly a printer can print pages. That appears simple, but PPM can rapidly become difficult. PPM isn't crucial for the home printer if you do need to print a lot.
A printer should have a PPM of around 15 to 20 pages, and for color, it can print around 10 to 15 pages per minute.
DPI: Another important feature is DPI. The full form of dpi is " dots per inch". It means how many dots of ink a printer can apply to a square inch of a sheet. It gives us a clear specifications for a printer regarding high-resolution images and image quality.
It's also a little old. The updated technology of a printer and software can now give perfect image quality to increase the resolution without altering the DPI.
Duty cycle: If you want to know about the printing capacity for a month, then you should look at the duty cycle of a printer. It's an essential quantity for a busy business with a lot of printing needs, but it's less important for home use. So, it is less important for your home office.
Connectivity with the printer
Today, manufacturers are adding multiple printing systems to a single printer. As Wi-Fi connectivity is more comfortable for all, cable connectivity is more useful for some uses.
USB: All types of printers support the USB connection. This allows you to connect external hard drives and other devices.
If you use your desktop as a go-between, it is not suitable. But it is perfect for all times. Most of the printers for use at home do not support a UBS cable connection. This USB is used in the office.
Ethernet: For connected internet connections, printers may also have Ethernet connectors. A wired Ethernet connection is rarely required for a home printer because the printer's data requirements are generally quite simple.
In some workplace printer configurations, it might be more useful.
Wi-Fi: Most home printers can support Wi-Fi network connectivity. It is easy to use in your house.
For the purpose of printing, you have to install software on your printing devices, like a computer, phone, or other devices. No need for a cable connection.
NFC: On some models, near-field communication (NFC) is also an option. With NFC, you can easily link your printer to a smartphone or tablet by touching the gadget to a specific spot on the printer.
SD cards: Some printers could include SD card slots. There you may browse using the printer's menu and pick which files to print.
Photographers who can transfer SD cards directly from cameras to printers may find this to be extremely helpful.
Ink Cost
 If you need a large quantity of printing for your home-based business, then you have to consider your printing costs.
The cost of ink can be calculated per page, but the efficiency of a printer relies on its model and design.
A high-end printer may only cost 4 cents for every black-and-white page and 8 cents per colorful page.
A less expensive printer (or a lower-cost cartridge) may raise these prices by a few cents.
But the difference isn't significant unless you print hundreds of pages every month.
Some printers offer direct access to cost-per-print information that can be accessed online.
You may calculate the cost per print by dividing the cost of toner cartridges by the page yield of the cartridge.
Duplexing
It refers to printing or scanning both sides. It is an important feature for helping large businesses.
Duplexing is the process of printing or scanning on both sides of a sheet without having to physically flip it over. Duplexing is achieved on a printer by printing the first side of the page, pushing it back through the printer, flipping it over, and printing the second side.
Duplexing is a feature found on a lot of multifunction devices that have an automated document feeder (ADF) for the scanner.
As the document feeds through the ADF, you can scan both sides of the page.
Without you manually flipping the page over on the scan glass, an all-in-one printer cannot duplex scan.
Paper Handler
Every printer can accommodate a thick stack of 8.5-by-11-inch paper. Many printers now have dedicated feed trays for printing on specialist papers with odd sizes or weights.
You must take into account the size of the input tray. Smaller trays will necessitate frequent paper reloading, but a 250-page hopper can reduce this to once per month.
Which printer is ideal for use at home?
There are two kinds of printers for sale. Standard, is a simple printer, and its features are multifunction.
This all-in-one printer is suitable for home offices. In 1995, people used this for printing, scanning, copying, and even faxing.
You can use the printer if you feel you need a scanner to scan or copy your valuable documents. It cost around $150.
On the other hand, a multifunction printer consists of all types of features. It can perform printing, scanning, faxing, and high-resolution image production. It is available for wireless printing, and its PPM is perfect for large businesses.
Advantages and functions of a printer?
People's demands increase day by day. For that, manufacturers developed different types of printers, including various features. Here are a few different types of printers and their functions.
3D Printer
Print the components or tools you need to complete a project.
If something is broken, print replacement components.
It can print various types of toys.
Produce items to sell in print.
Inkjet Printer
It can print school documents.
Create a piece of paper that can be physically signed.
Print color images that will be seen without a mobile device or monitor.
It can print receipts for online purchases.
LaserJet Printer
It can print a huge number of documents more quickly.
Create tangible copies of any legal or professional papers.
 Photo Printer
It is used for getting good-quality images.
It is perfect for taking pictures of any occasion.
Label or Bar code printer
This is used for a large business.
It can produce bulk quantity labels.
The most frequent printer problems and solutions
Slow Printing
The speed of a printer depends on the type of printer. Some printers produce slowly enough to get good-quality prints. Some print very fast with poor quality. You might need to adjust the print quality in the printer settings if you've observed that your printer is operating slower than it used to.
While changing the settings, you must take the following steps:
Type Control Panel into the search box on the taskbar. Click on Devices and Printers in the Control Panel.
Select "Printing Preferences" by right-clicking the printer you are now using.
Choose the printing mode from the options shown under "Quality Settings" by clicking the "Paper/Quality" button.
Color Faded Problem
You have to remember that you don't only notice the printing output, you should also keep in mind the ink or toner cartridge.
The ink of inkjet printers is liquid, and laser printers use powder.
Depending on the type of printer you have, an ink cartridge may contain dye-based or pigment-based ink.
If the prints on your printer's ink cartridge have faded colors, it's probable that the ink has dried out and needs to be replaced.
A blank sheet of paper appears
Because of the print settings or because the printer driver is old or corrupted, an additional sheet of paper is printed. You can reinstall or update the printer driver to fix the issue. A large amount of printing needs this type of setting. Before each print, an extra sheet of paper is generated to identify the document and its owner. These extra sheets are known as "Separator Pages.''
You can select the "Print Directly To The Printer" option by doing the following steps if you don't want a blank sheet of paper to be left over after each print job:
You have to type "Control Panel" and should select "device & Printer"
Select "Printer Properties" from the context menu of the printer you are now using.
Next, select Print Directly To The Printer under the "Advanced" tab. Click OK after clicking Apply.
The other half of the page is blank, and just half of it is printed
It is the most common problem with a printer. If only half of the page is printed, something is clearly wrong. You have to turn off your computer, unplug the printer, and restart both devices.
Run a self-test page when the devices have been renewed. If the problem persists, it could be a problem with the printer, toner, drum unit, or roller. The error message should clarify the issue. If it doesn't, contact a professional to have the problem resolved.
The printing color is very light
This can occur by closing the printing head. This is a frequent problem with inkjet and ink tank printers. The reason for using the printer for a few months and closing the cartridges. It is critical to clean the print head with the printer's utility application.
Then you can run it several times and print it out to check the sheet.
If the printer is an inkjet, you will need to clean the printer head. You can use the printer utility app. You can apply light and heavy cleaning.
For a laser printer, it probably occurs because of toner issues. You can extend the lifetime of the current cartridge if you don't have access to a toner cartridge. By taking the toner out of the printer and gradually tilting the cartridge from side to side. This will disperse the toner throughout the cartridge and provide you with adequate printouts for the time being.
The prints are missing some colors
This is the most common issue, and we think it is happening due to a lack of ink. But it may occur for several reasons. You can check the cartridge before changing it. If the cartridges are loaded, the nozzle may be clogged.
A printer is maintained with a combination of RGB (Red, Green, and Blue) or CMYK (Cyan, Magenta, Yellow, and Key). If a nozzle designed to deliver any of these colors becomes clogged, it may result in incorrect or missing colors in a document or photo print.
Another possibility is that the ink has dried out from inactivity. You could experiment with different inks.
The paper is getting stuck inside the printer
The most frequent source of this problem is paper misalignment. You should insert the paper into the paper tray properly, and you have to notice to avoid overfilling the paper tray.
If this doesn't work properly, you have to call a professional. The most typical cause of this issue is broken or misaligned rollers that transport paper into the printer via the paper feeder. You can alleviate the problem by replacing or servicing certain rollers.
FAQs
 Which types of printers can you choose?
This is dependent on the type of documents or photos you intend to print. It also depends on how frequently you print and which types of business you have.
Do I need to buy a wireless printer?
These days, Wi-Fi connectivity is very prevalent, making it a great feature to look for in a new printer. Because you can use it to connect to the internet without a cable, you can put your printer wherever you want in your house. You can use this printer in your house,
Is there memory in a computer printer?
Yes, all modern computer printers include a limited amount of memory for storing printer configurations, print jobs (in the print buffer), and printer fonts.
Does using a printer necessitate using a computer?
Before, a printer required a computer to operate. Because smartphones, tablets, and Wi-Fi are so ubiquitous, modern printers may connect to your wireless network and be used without a computer.
What type of printer is most frequently used?
Depending on the setting, a printer may not be the most popular choice. Due to their low initial cost, inkjet printers are the most popular choice for home and family customers. Laser printers are the most prevalent in offices.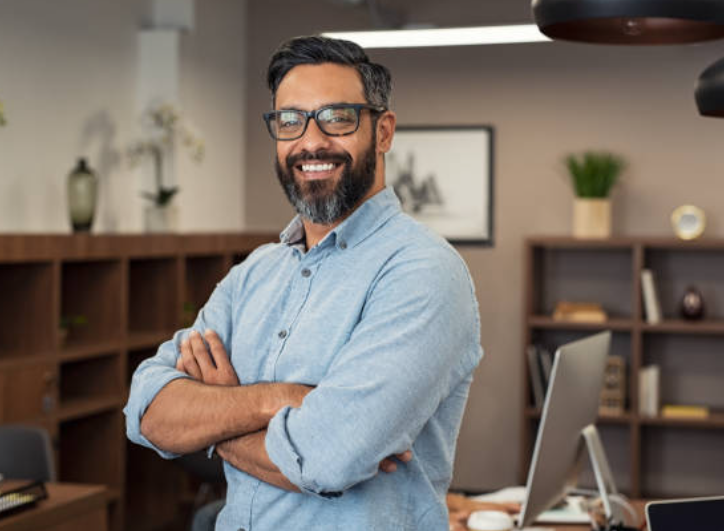 Richard Parkar, a dedicated Tech Blogger who now contributes to the blog "Best Printer Today" as a writer. With a strong sense of humor and years of professional experience in the fields of research and blogging.