Want to know more about NFC-Enable printer?
Yap! So, be happy. I will describe here about the NFC-Enable printer.

I hope your knowledge will increase to learn:
How to use a NFC-Enable printer
What can you do with NFC printer?
Necessary of NFC-Enable printer
What is NFC?  
Do you know about NFC?
If the answer is "NO", let's read the next.
NFC printer is also known as "Near Field Communication".
The NFC is used for short-range wireless technology. This technology is available on smartphones, tablets, and other devices.
How will you compare with NFC, Bluetooth, and USB? 
 Now, let's compare all do them technology what will be the best for us.
The big advantage of NFC is that it doesn't require any kind of connectivity or pairing to establish a connection. It takes less than one second to tap the option for transferring data.
On the other hand, Bluetooth needs to pair with each other to transfer data. It is a complex process.
Given the narrow communication range, NFC is also substantially more energy-efficient than Bluetooth and UWB.
NFC technology is less power-consuming and it is faster than Bluetooth.
How to use NFC printing from Android mobile devices?
When you want to use an NFC printer, Both the printer and your mobile have to support the NFC technology.
Now, let's see how to activate NFC on your mobile 
 First, you have to check if the mobile support NFC
You'll be pleased to learn that the majority of the latest Android smartphones and tablets are NFC-enabled. You may find out by looking for "NFC" in your device's settings.
Turn on NFC on a mobile device
Select "Settings" from your Android device's menu.
Choose "Connected devices."
By choosing "Connection preferences,"
"NFC" and "Android Beam" choices have to be included.
Switch on both of them.
You can focus on the printer once NFC is turned on on your mobile device.
How to use a printer with NFC capability

You have to check your printer, that supports or not the NFC. You have to be glad that most of the printers support NFC devices.
Turn on NFC for your Brother printer
Comply with these easy steps to enable NFC on a Brother printer:
Choose Settings (screwdriver icon)
Toggle "All Settings" on.
Choose "Network"
Choose "NFC"
Choose "ON"
Choose "Home" (house icon)
To choose the print job, download and use the Brother iPrint&Scan app
 You must download the Brother iPrint&Scan App to your mobile device in order to print using NFC on a Brother printer.
Here are the procedures required to choose the print job:
The launcher should be opened on the mobile device.
Simply press the Brother iPrint&Scan icon (carefully read and accept the terms of the license agreement)
Pick the document you want to print.
Create an NFC connection, then print 
Hold your mobile device up to your Brother printer's NFC icon when the Print Preview screen appears. Make sure to align both NFC tags.
When your mobile device is linked, you will hear a sound, and the screen of your device will show "Touch to beam."
To continue printing, simply tap the screen of your device while still in close proximity.
You can also learn everything you need from this article: The Best Printers: Everything You Need to Know in 2023
How does NFC operate? 
The NFC technology work with Radio Frequency Identification (RFID). It transmits the information using electromagnetic induction.
In simple words, Among two NFC chips, the available device can transfer data between them.
Because of this limited range, you must hold your smartphone or contactless card very near the card reader when making a purchase.
You can get extra security and touchless printing facilities. This printing system is perfect for a big office.
What can you do using NFC? 
Data transfer: In 2011, Google debuted Android Beam with the release of Android Ice Cream Sandwich.
You may share any information or material that was on your screen with other NFC-capable devices using this capability.
Mobile Payment System: NFC system can help you with the payments system. Update technology phones are made with NFC chips for paying the balance.
An NFC tag is built into every debit and credit card. You can transfer the balance to maintain the banking rules.
Quick pairing system: NFC technology plays a great role in screen less devices. Wireless speakers and headphones use his technology to share the data.
Today, some wi-fi cameras use this technology for easy and quick sharing.
Home automation: A few smart home technologies, such as Apple's HomeKit and Home Assistant, also enable NFC.
You can set up off-the-shelf NFC tags to control appliances or automation using apps on both Android and iOS.
FAQs
What do you mean by NFC?
The full form of NFC is "Near Field Communication." This technology can transfer the data using radio waves over a short distance.
What do you mean by NFC tag?
An NFC consists of an integrated circuit with an amount of storage. The NFC device should bring closer to this tag to read the data because the power source is not available on this device.
The tag gains power and may transmit data when the NFC device is close by.
What is an NFC reader?
An NFC available device that has an NFC coil, works as an NFC reader. This device can generate an electromagnetic field using a battery.
Another good thing is that it also plays a great role in the payment terminal for using debit and credit cards.
Is NFC available for iPhone?
After 2014, all the updated versions of the iPhone(6 to up) include NFC hardware.
Than, The "Connected Devices" or "Network and Sharing" sub-menus is where you should look for NFC.
What do you understand by NFC mobile payment?
NFC technology is being used for money transfers using apps like Google Pay, Samsung Pay, and Apple Pay.
Since NFC is used by payment terminals, your smartphone effectively imitates the information on your card.
Due to the need for bank authentication during the process, only the account holder may add their card.
Conclusion
Lets finish the conversation!
Ok!
It's possible that NFC has been around for a while.
Still, because of the creative ways it may be used, its value and utility continue to grow with time.
This technology make easier to transfer the file wirelessly.
Now, I hope, you are inform about "How to use an NFC-Enabled printer on a mobile device" and its others features.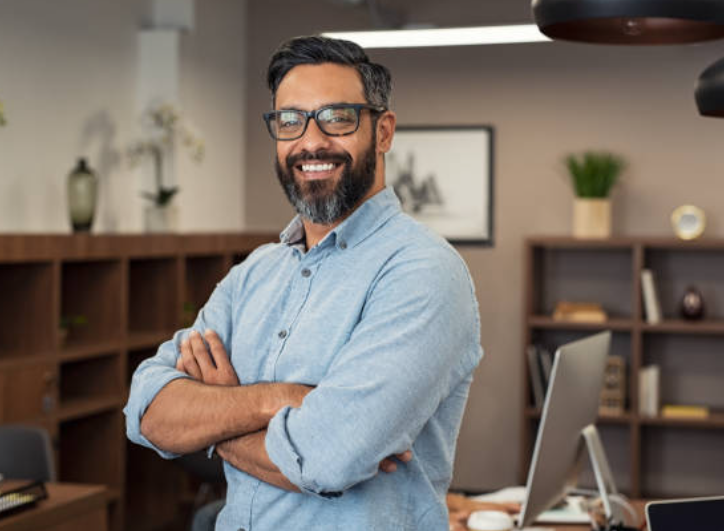 Richard Parkar, a dedicated Tech Blogger who now contributes to the blog "Best Printer Today" as a writer. With a strong sense of humor and years of professional experience in the fields of research and blogging.