Hey! Do you feel you need a printer for your home usage? No problem. We are here. If you couldn't understand which printer will be suitable for you, you can read this article to make a perfect decision to purchase.
This informative guide will help you to
Understand the printer's features
Find the most suitable printer for you
Learn about the characteristics of a printer
Stay with this article and learn a lot about printing properties that will help your business or personal work.
What Should be the Cost of a Home Printer?
You will probably find a lot of model printers on the market. There are several prices. However, you must be aware of the printer's price for domestic use. Let's get the pricing idea for getting the best home printer.
You will likely require an inkjet or picture printer for your general home work. To get better printing speeds and quality, you have to pay $250 to $400.
But if you use your printer in your office, then you should have more quality full printing documents. It will be ideal for you if it costs between $400 and $800.
Moreover, you can purchase a monochrome laser printer. It will cost $200 to $300.
Although the individual toner cartridges are not very expensive, these printers can only print in black and white.
A color laser printer will cost substantially more, as will the replacement toner cartridges needed for these printers.
Only a portion of the overall cost is related to the printer's purchasing price. You should also take into account the continuing expense of maintaining the printer, which includes keeping it stocked with ink or toner.
A Comparison of Inkjet and Laser Printers
When you become interested in purchasing a printer, you probably face the question of which one is better inkjet or laser.
In my opinion, if you print lots of documents in your home or small office, you can choose a laser printer.
A monochrome laser printer is relatively inexpensive and can print quickly. But it is suitable for text printing. If you want to print graphics and photos, then I suggest you do not choose it.
Color lasers are available, but they are more expensive and more difficult to maintain.
On the other hand, if you need a good quality color printer for your home or office, an inkjet printer is more suitable for you.
When compared to an inkjet printer, laser printers can produce better text quality.
Laser printers are an excellent option if your home office prints business mail, reports, or other materials that need to be distributed to others.
The features to buy best printer for you
While the world is gradually moving away from paper, printed documents and images are still required in some situations.
If you choose the most affordable printer for your home, you need to know some features of the printer that are necessary to use.
Here I will describe the major features:
Print speed
Printing speed is most important for you. When you need to print bulk pages, a slow printer can take a long time to print. It wastes your working time.
Measuring the pages of a printer is known as paper per minute(ppm). Generally, a small printer can print 5 ppm, but a good quality printer may print 70 ppm or more.
Single & Multifunction mode
 A single-function printer just allows you to print. It offers a few clear benefits, like:
Budget friendly
Cost affordable
High printing speed
A multifunction printer offers additional features. like,
Scanning
Copying
Some people want to sending fax
It produces more accurate and high-quality prints for photos while creating nuanced color images.
Printed color
A printer offers two different forms of color for your publications. Both color and black and white are options.
Let's go right to the point: which printer should you wish to buy?
The straightforward response is, "it depends on your demand." Which types of documents can you print from the printer and what types of work will you do with that?
If you have to print bulk quantities of documents, A black and white printer is perfect in this case.
But if you want to print for photography of colorful documents, then you will need a color printer.
Duty cycle
The duty cycle of a printer always refers to the maximum number of pages that can be printed without damage at a certain time.
Some home and office printers are rated for 1,000 pages a month, which may seem excessive when your most frequent print jobs are only a page or two at a time.
Simultaneously, some of the largest commercial printers can handle up to 150,000 pages per month or more for a busy office hub.
The duty cycle of a device is influenced by a number of factors, so be sure to confirm that the specification is applicable to the kinds of jobs you need to print.
Types of Ink/Printing Method
The most demanding specification of a printer is the ink type or printing method. This could help to understand printing images by heat, laser, and inkjet systems.
Comparing Ink Tanks and Cartridges
Nowadays, many of the most recent inkjet printers use high-capacity ink tanks rather than individual ink cartridges.
As the ink tanks normally carry enough ink to last around two years, this is undoubtedly a more cost-effective solution and does away with the need to regularly change out cartridges.
Resolution
Resolution is the most perplexing specification for a printer. I am saying this because it operates differently from displays and other types of technology.
The resolution of a printer is expressed in dots per inch, or dpi. These values will also appear in pairs, like screens do, such as 1200 x 1200 or 4800 x 1200.
It's a good idea to remember that printed items get clearer generally as resolution increases.
Functions
When comparing devices, this standard refers to whether the printer can copy, fax, or execute tasks in addition to printing. Many features may be viewed as functions.
This specification will also include a list of wireless connectivity alternatives, such as network printing or Bluetooth.
Connectivity
As before, we can print via USB or ethernet ports, which are mandatory for printing documents, but now most printers support wireless connectivity.
Some printers allow printing from USB flash drives or memory cards. The majority work with wireless printing technologies such as Wi-Fi Direct, Mopria, and Apple AirPrint.
Many current printers may also print straight from cloud-based services such as Microsoft OneDrive, Google Drive, or Dropbox. Some variants can connect over Bluetooth as well.
Oh! That's fantastic.
Now we have learnt about the features of a printer. Hopefully, if you go to purchase a printer, according to the above specifications, you can make the perfect decision on which printer is suitable for you.
Let's have a look at some of the best printers for home use.
 Most Affordable Printer For Home
The following printers have been shortlisted for home use. You can also choose from here:
You can also read our resourceful guideline on: Find the Best HP Home Office Printer
The Most Frequent Printer Problems
The printer becomes very slow for printing
The printing speed is dependent on the type of printer used. Sometimes it happens for various purposes. However, there are several actions you can take to resolve this issue.
Go to the Devices and Printers option from the control panel.
Select "Printing Preferences" by right-clicking the printer you are now using.
Select "Quality Settings" and then "Paper/Quality" from the menu.
Printed on half of the pages, the other half are blank
It often occurs on USB-connected printers. In this case, you can disconnect the cable, restart the printer, and print again.
If the printing is still not accurate, there may be an issue with the printer, toner, drum, or roller.
The error message ought to identify the issue. If it doesn't, get the problem resolved by calling a professional.
Following the printing of each document, a blank sheet of paper is displayed.
 Because of the print settings or because the printer driver is old or corrupted, an additional sheet of paper is printed. You could try reinstalling or updating your printer drivers to resolve this issue.
If you don't want a blank sheet of paper after every print job, you can choose the 'Print Directly To The Printer' option by following these steps:
The "Devices and Printers" option must be chosen from the "Control Panel" menu.
Right-click now and choose "Printer Properties."
Next, click the "Advanced" option and choose "Print Directly To The Printer." After selecting Apply, select OK.
The printed documents have faded
The printing quality also depends on the ink or toner cartridge. Generally, toner cartridges use powder for laser printers, whereas inkjet printers use liquid for printing.
After a certain period, the ink might dry out. Then it gives the faded output for printing. Now change the cartridge.
Paper is getting stuck inside the printer
It occurs due to misaligned paper. Make sure the papers are correctly inserted into the tray and that it is not overfilled.
The rollers that transport the paper through the paper feeder and into the printer are most frequently the cause of this issue.
This problem might be resolved by changing or maintaining those rollers.
The prints are missing some colors
The majority of us believe that the ink is running out when this is a frequent issue with printers.
However, there can be a number of causes for this issue. Before replacing the cartridge, you should first check it.
If the cartridges are empty, the problem could be a clogged nozzle.
Another possibility is that the ink has dried out from lack of use. Inks easily dry out if they are not used frequently. You could, therefore, try changing the ink.
The Final Thought
Yap! We are going to finish the guide. Now, you probably have a clear idea of what a printer is and what its function is.
With the help of reading this guide, I hope you can now choose wisely when purchasing the most affordable printer for your home.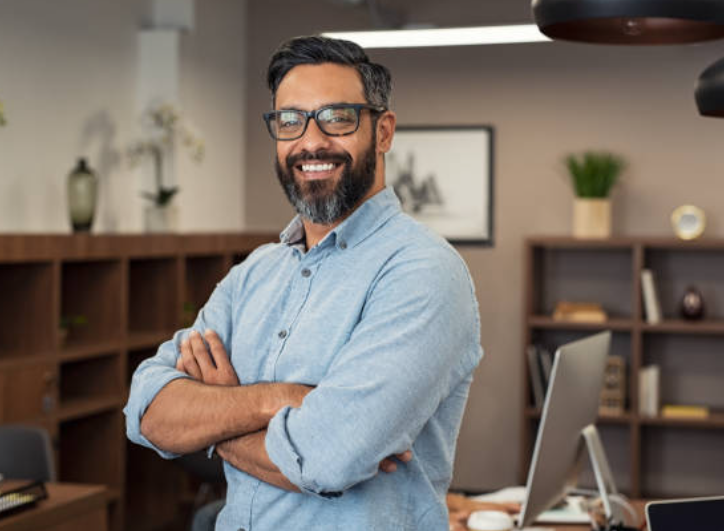 Richard Parkar, a dedicated Tech Blogger who now contributes to the blog "Best Printer Today" as a writer. With a strong sense of humor and years of professional experience in the fields of research and blogging.