Welcome to our guide on troubleshooting common issues with your DTF printer. Direct Film (DTF) printing is a revolutionary method of transferring designs onto various surfaces. It can be applied on textiles or any hard surfaces.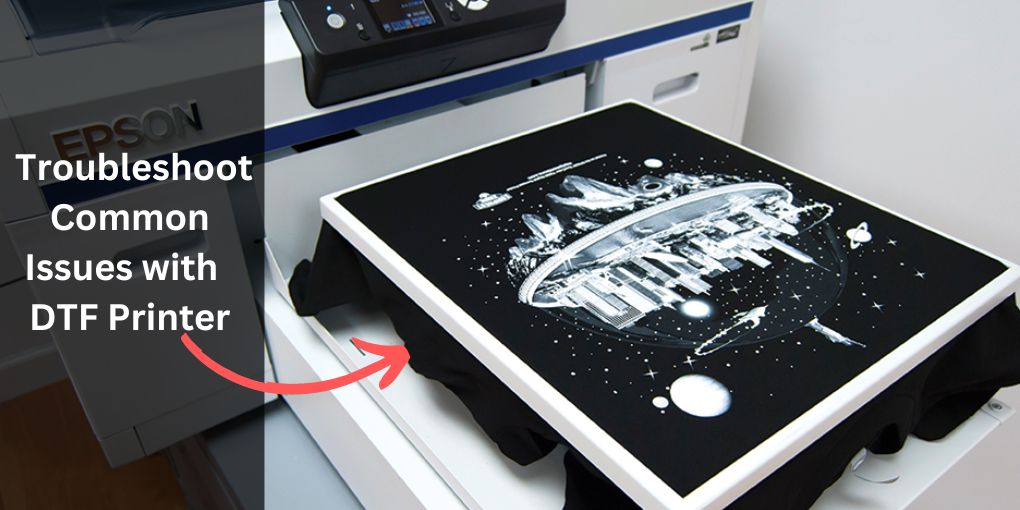 DTF printing is becoming really popular because it's great at making high-quality prints. It is highly efficient and doesn't cost too much. But just like any technology, DTF printers can have some problems that might stop your printing from working.
 Our guide will cover some of the most common problems that can happen when using a DTF printer. And don't worry, we'll give you some simple solutions to help fix any issues you might encounter. 
Understanding Common DTF Printer Issues
DTF printers are great for printing on various fabrics, but they can sometimes encounter issues. Understanding the common issues can help you troubleshoot problems and get your printer up and running again.
Ink Smudging
One of the most common issues with DTF printers is ink smudging.
Sometimes things can go wrong when you're using a DTF printer. For example, your print might not come out right because the ink didn't dry properly. In some cases, the temperature or humidity might not be right. Or sometimes, your printing settings were wrong.
Another problem you might have is with the quality of the image itself. This issue can occur by things like-
a) having the wrong color settings, 
b) not having enough ink, or 
c) the print heads being clogged.
Feeding Issues
DTF printers can also experience feeding issues. In this scenario, the fabric doesn't get fed properly through the printer. There is a range of potential causes for feeding issues, including:
a) dirty rollers, 
b) misaligned media, or 
c) incorrect tension.
Paper Jams
Paper jams can also happen with DTF printers, where the paper or fabric gets stuck inside the printer. There are many possible reasons why paper jams can happen, such as:
a) improper loading, 
b) damaged or worn parts, or 
c) debris inside the printer.
In the next section, we'll look at some troubleshooting steps you can take to resolve these common issues.
Troubleshooting DTF Printer Issues
Now that you know the common issues that can occur with your DTF printer, let's go over some troubleshooting tips to help you resolve them.
Poor Print Quality 
Check if the ink cartridges are properly installed and have enough ink.
Check if the print head is clogged or dirty and clean it with a soft cloth or a cleaning solution.
Adjust the print settings in your software to ensure proper alignment and density.
Paper Jam
First, make sure you've loaded the paper correctly in the printer. Then, check for any blockages in the paper path and remove them. This should help you get back to printing!
If the paper is stuck, carefully remove it without tearing or damaging the printer.
Connectivity Issues
Check if the printer is properly connected to your computer or network.
Restart the printer and computer to refresh the connection.
Check if the printer drivers are up to date and reinstall them if necessary.
Error Messages
Check the printer manual or manufacturer's website for the meaning of the error message.
Follow the recommended steps to resolve the issue, such as restarting the printer or replacing a part.
Don't worry, if you run into any problems with your DTF printer, we've got you covered! Just follow our simple troubleshooting tips and you'll be able to fix the most common issues in no time. Then you can get back to creating amazing, high-quality designs with your printer. 
If you're still having trouble with your DTF printer or just can't seem to fix the issue, don't worry! You can always reach out to the manufacturer's customer support for more help. They'll be happy to assist you and get you back to printing as soon as possible. 
Frequently Asked Questions
Q.1 What should I do if my DTF printer is not printing correctly?
If your DTF printer is not printing correctly, the first thing you should do is check the ink levels and the nozzle condition. If the ink levels are low, refill the ink tank. If the nozzles are clogged or damaged, clean or replace them accordingly. You may also want to check the settings in your printing software to make sure they are set up correctly.
Q.2 What can I do if the print quality is poor or inconsistent?
 If your DTF printer isn't making good prints or they're coming out uneven, there are a few things that could be causing the problem. It might be because the nozzles are clogged, the firmware is old, or you're using low-quality media. To fix these issues, make sure you're cleaning the print heads often. Or you update your printer's firmware. You can also go for using high-quality media that works with your DTF printer. 
Q.3 How do I fix a paper jam in my DTF printer?
If you experience a paper jam in your DTF printer, the first step is to turn off the printer and unplug it from the power source. Then, gently remove the jammed paper from the printer. If the paper has torn or left behind any debris, carefully remove it from the printer. Finally, turn the printer back on and resume printing.
Q.4 Why is my DTF printer not connecting to my computer?
If your DTF printer is not connecting to your computer, it could be due to a faulty cable or a problem with the driver. Make sure the cable is securely connected to both the printer and the computer, and try using a different cable if necessary. You may also need to update or reinstall the printer driver.
Q.5 What should I do if my DTF printer is producing blurry or smudged prints?
If your DTF printer is producing blurry or smudged prints, it could be due to a dirty print head or insufficient drying time. Try cleaning the print head and ensuring that the ink has fully dried before handling the prints.
If you're ever having any problems with your DTF printer, always check the manual. You can also reach out to the manufacturer's customer support for help. They're the experts and they'll be happy to guide you through any issues you might be having. 
Q.6 What are some common connectivity issues with DTF printers and how can they be resolved?
DTF printers are known for their ability to print high-quality images on a variety of surfaces, such as t-shirts and other textiles. However, these printers can experience connectivity issues that can be frustrating for users.
One common issue is difficulty connecting to a Wi-Fi network. This can be due to a weak signal or incorrect network settings on the printer. 
Another issue is Bluetooth pairing problems, which can be caused by outdated or incompatible software. Lastly, connecting the printer to a computer can also be problematic, especially if the correct drivers are not installed.
One solution is to reset the printer's network settings. This will erase any previous network settings and allow you to start fresh. 
Another option is to restart both the printer and the device you're trying to connect it to. 
To summarize, DTF printers can have problems with connecting, but there are ways to fix them. You can check that you're using the correct password. Keep the printer enough to the Wi-Fi network.
 If the issue persists, you can refer to the printer's user manual or reach out to the manufacturer for additional support. 
Additional Tips for Successful DTF Printing
Proper Maintenance
It's important to clean the print heads and replace ink and other consumables regularly to keep the quality of your DTF prints high. It's important to read and follow the manufacturer's cleaning and maintenance instructions to keep your printer in good condition. This will help ensure that it continues to work properly and last longer.
Quality Materials
High-quality materials are important to let you go the extra mile. You can go for elements like transfer film and adhesive powder.  Inferior quality materials can lead to smudging, peeling, and other issues.
Color Management 
Color management is a crucial aspect of DTF printing. Using the correct color profiles and calibration tools can help ensure that your prints are accurate and consistent.
Printing Settings
Make sure to adjust the printer settings to match the materials you're using. 
Remember to adjust the temperature, pressure, and speed settings depending on the transfer film and fabric you're using. You will get the best results maintaining this system.
Testing and Troubleshooting
Before starting a large print run, it's always a good idea to test your printer and materials to identify any issues or defects. This will save you time and important resources in the end.
Proper Storage
Proper storage of your DTF printer and materials is essential to ensure their longevity and quality. Be always mindful to keep your printer in a clean and dry environment. Make some extra efforts to store it away from direct sunlight and high temperatures.
By following these additional tips, you can improve your chances of successful DTF printing and avoid common issues.
Conclusion
To wrap up, troubleshooting issues with your DTF printer can be frustrating. But you don't need to worry! With the right knowledge and approach, you can overcome these challenges and create high-quality prints. Keep trying and don't give up!
Always ensure that your printer is set up correctly and that you are using the appropriate ink and media. Be proactive in maintaining your printer by cleaning it regularly and replacing worn-out or damaged parts. 
Do not ever hesitate to seek professional help if you encounter persistent issues that you can't resolve on your own. By following these tips and taking a proactive approach, you can ensure that your DTF printer remains in top condition. Then it can continue to deliver reliable, high-quality prints for years to come.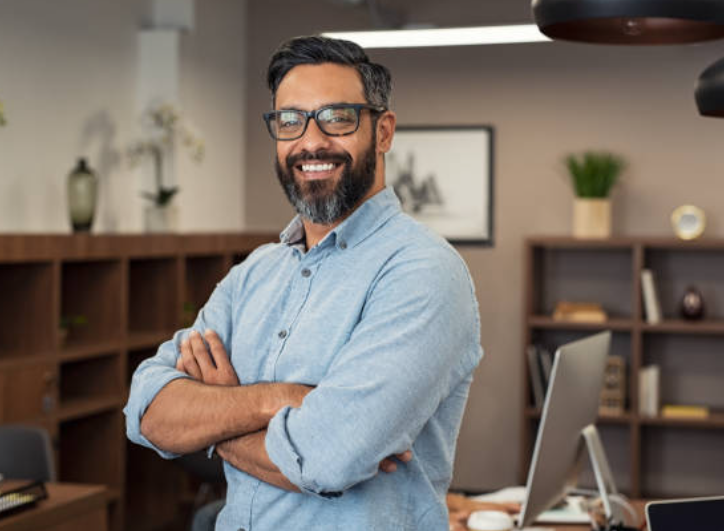 Richard Parkar, a dedicated Tech Blogger who now contributes to the blog "Best Printer Today" as a writer. With a strong sense of humor and years of professional experience in the fields of research and blogging.