Whether in commercial or personal life, printers play a vital role in our daily lives.
Even students are starting to recognize how important a printer is for printing documents from their computers, laptops, smartphones, tablets, and other devices.
This step-by-step guide will help you enhance your knowledge of:
How to set up a new printer
How to install a wired or wireless printer
How to set up an IP printer
You will be glad to know that, after finishing this article, even if you do not have a technical background, you can also install your personal printer without any help from experts.
How to set up and install a printer properly
Firstly, plug the power cable into the stable electric power source. And turn on the printer.
Connect the printer to your PC via USB cable insertion.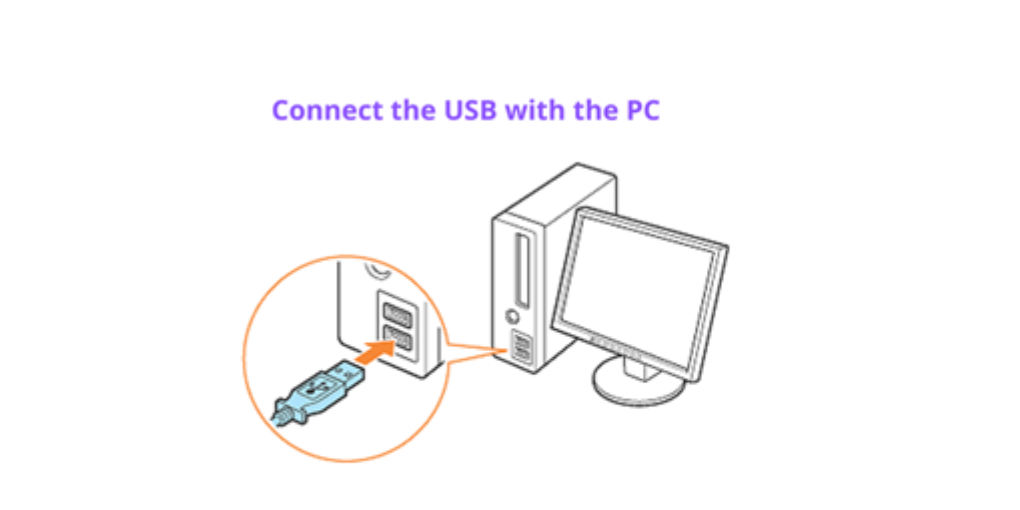 Now you have to go to the control panel.

Now select the Devices and Printers option.
Now click on Add a printer.


There will be a dialog box. Click Print after locating and choosing the new printer from the list.

If you do not find any device in this box, select "The printer that I want isn't listed."
Now select "Add a local printer or network printer with manual settings."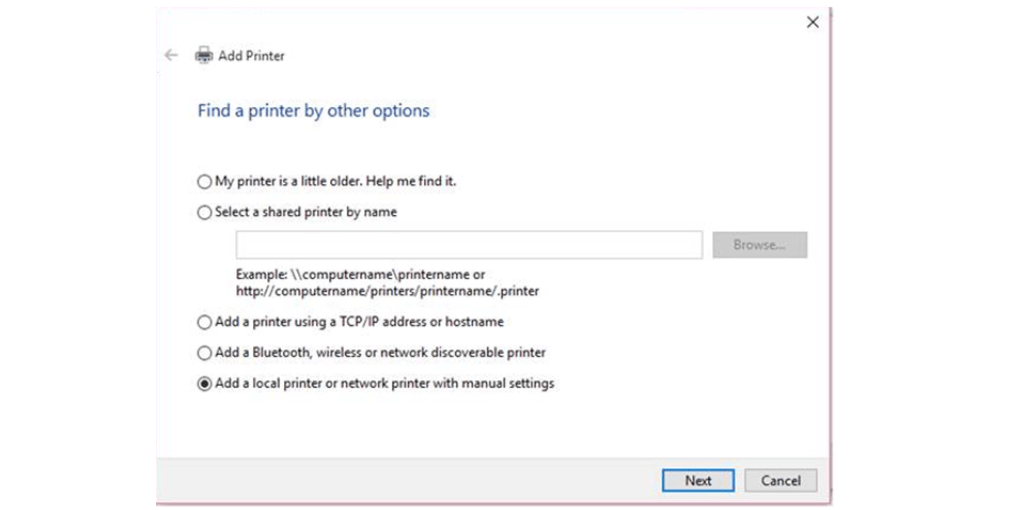 You will be prompted for the printer port on the following page. Then choose "Create a new port" in this situation, and then choose "Standard TCP/IP Port."


Next, you should put the printer's IP address on the port number.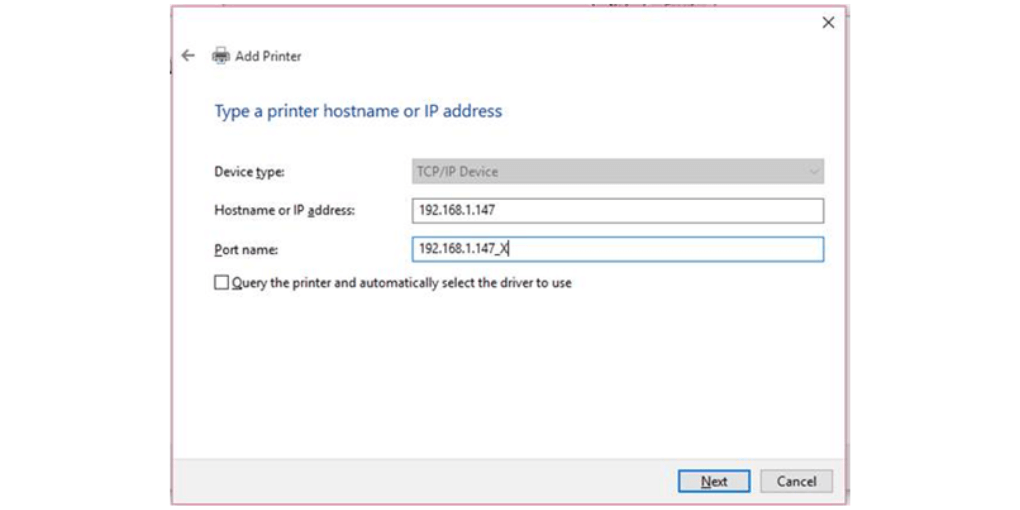 Now you can see a page for selecting a TCP/IP port. You have to wait for some time. You can not show any device, but don't be tense. Then you have to select next.
Click "Settings" after selecting "Custom."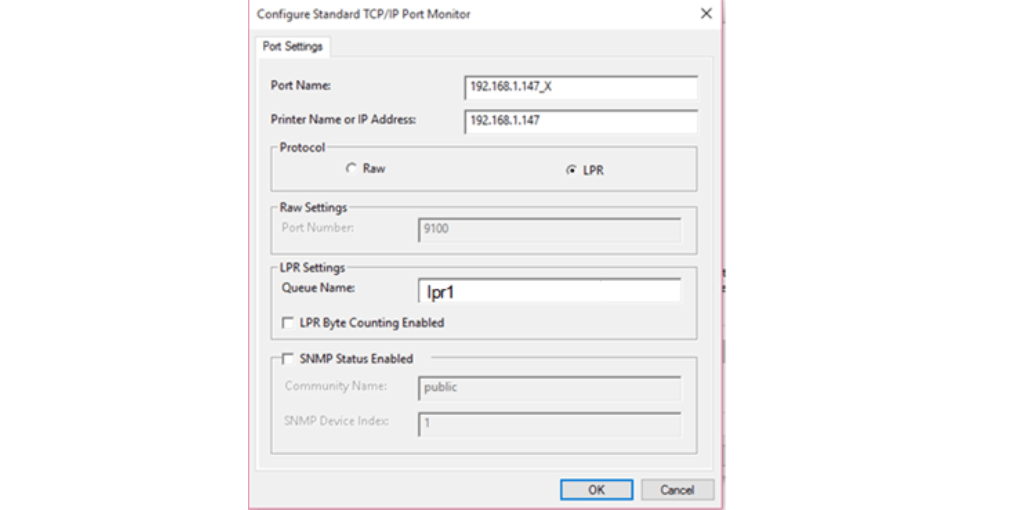 Put the IP address on the box. But you have to remind me that the IP should be the same subnet mask.
Then you have to set the protocol as LPR. A variety of printing languages are supported by the two protocols. If you can't print from one of them, erase it and try again.
Now, select the printer model. Then click next.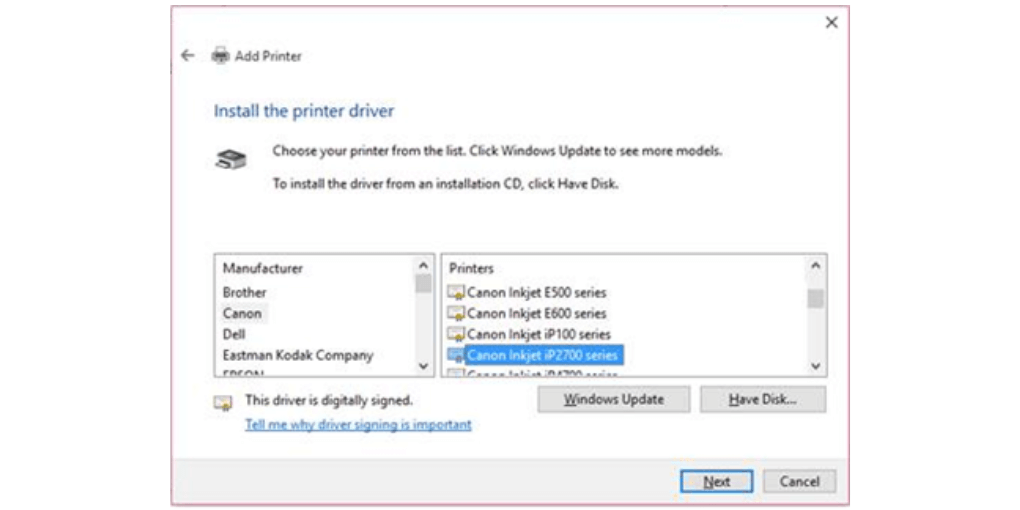 After that, you'll be prompted to choose between using an existing driver and installing a new one. This only occurs if you've previously used a printer driver. I'm assuming you've already installed it. Decide to replace.
Now you have to put the printer's name.
Then Click on "do not share this printer".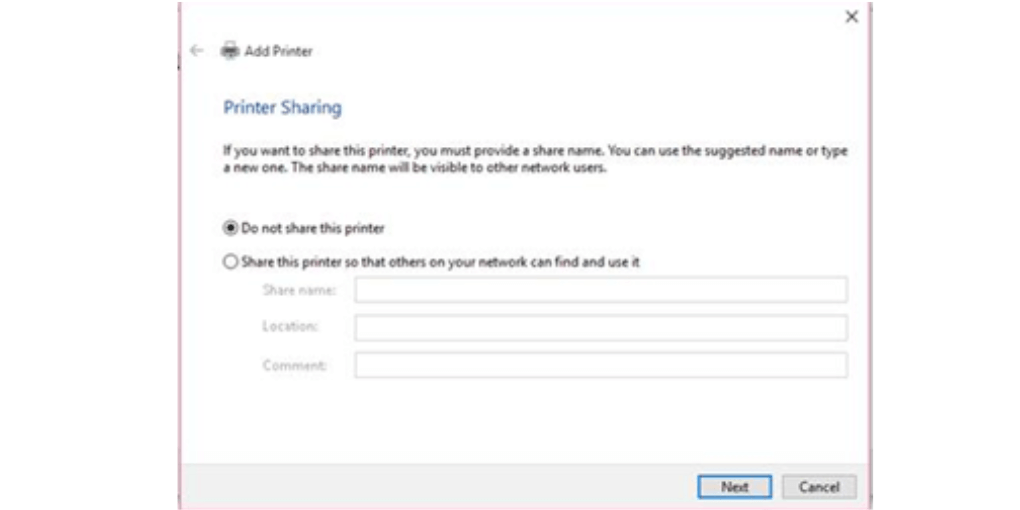 We are now at the finishing. Set this printer as default by ticking the selection "Set as the default printer" or not. Also if you want to do the Print test, just press the button "Print a test page".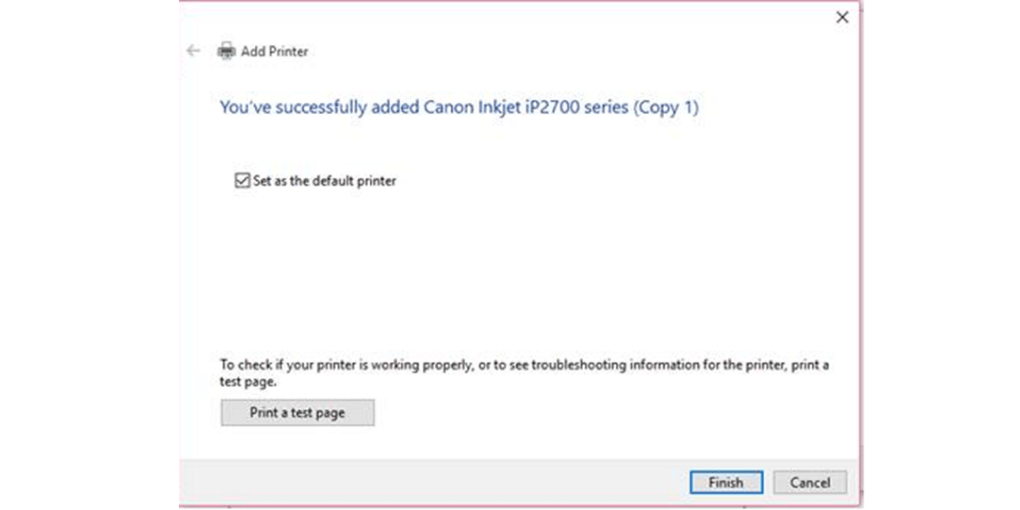 How to setup or install a printer to Windows 10
Use the following methods to add an older printer locally by USB cable or wife connection:
Please open the setting option and click on device option
   2. Now you have to Click on "Printers & scanners."
   3. Now you have to click the Add a printer or scanner button.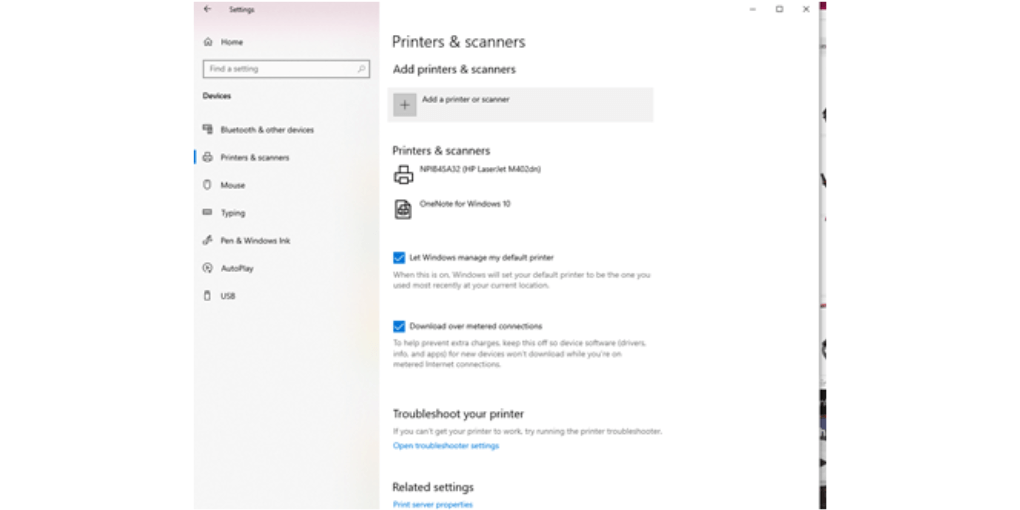 4. Select the option The printer I want isn't listed.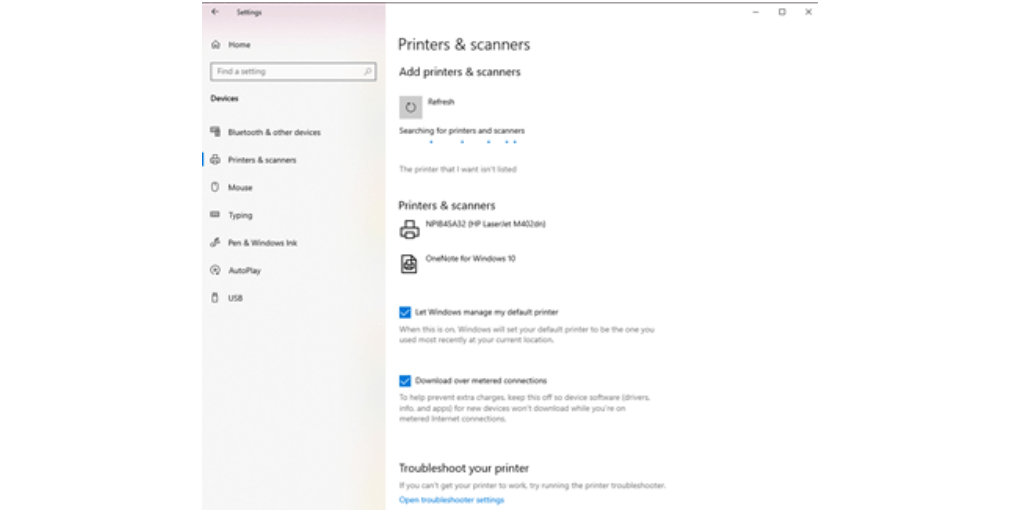 5. Choose the My printer is a little older. Help me find it. option.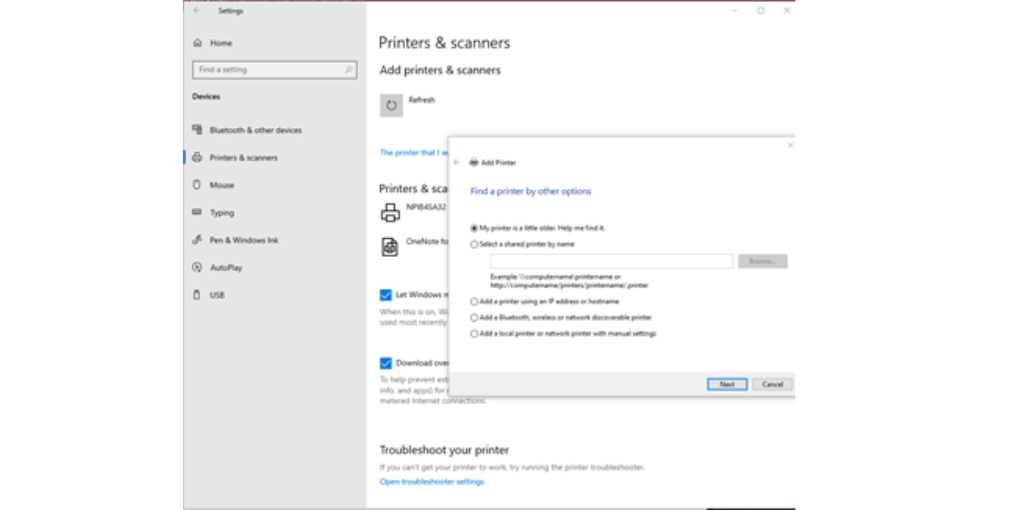 6. Now select the printer from the list. Press the next option.
   7. Select the option Do not share this printer.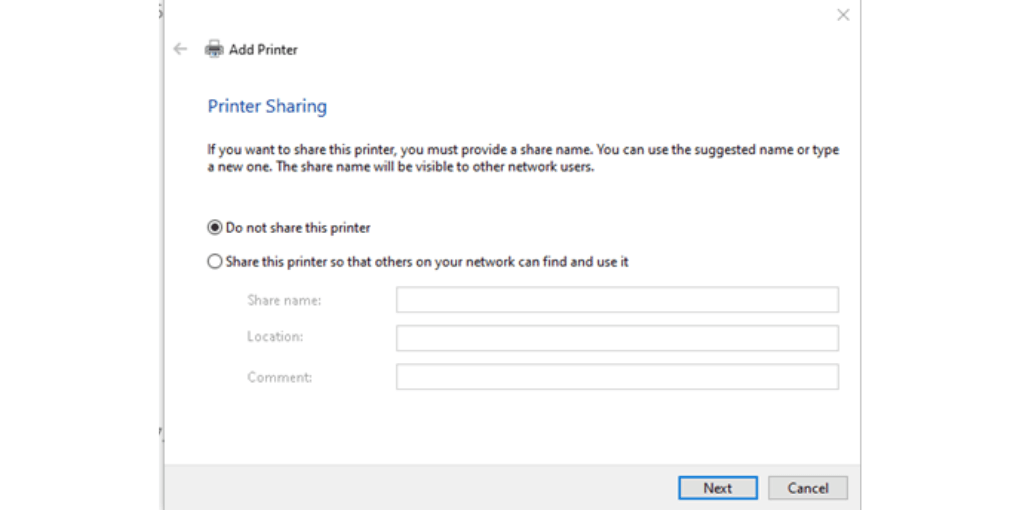 8. To make sure the machine is operating properly, select the Print a test page option. And click Fines.
Oh! Great Now you can print the page.
How to Setup a Printer Using an IP Address
You may connect a printer to your computer or laptop in a variety of ways. You can share a printer with another computer, and utilize a USB cable, Bluetooth, Wi-Fi, or an IP address, for instance.
Now we learn how to print via IP address
Step 01
Click On the search button and search," Printers and Scanners." and select Open option.
Step 02
Print to "The printer that I want isn't listed" on the same tab.
Step 03
Now you have to Click on "Add a printer using a TCP/IP address or hostname." and click on "Next"
Step 04
Select "TCP/IP Device" from the list of device types.
Step 05
Now use the IP address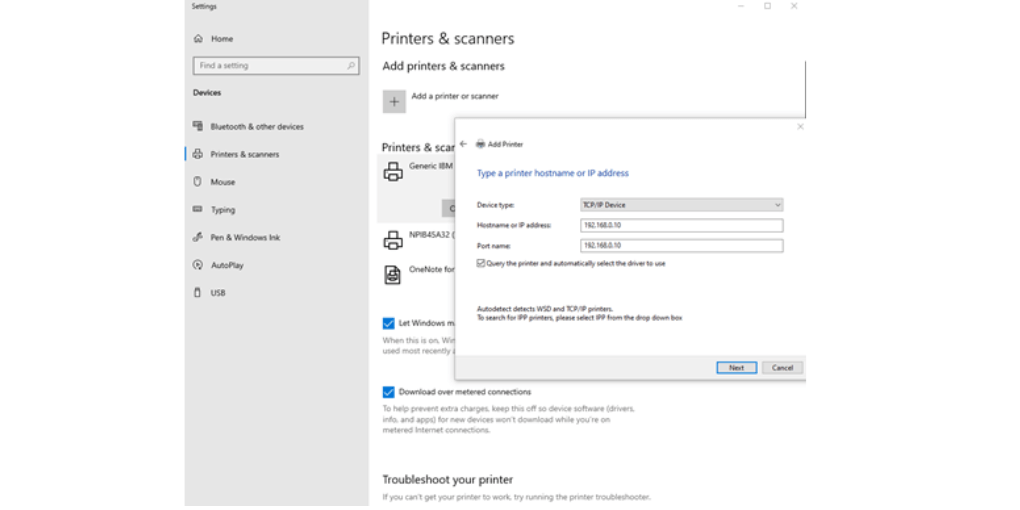 Click on Next, Now the printer is ready for printing.
That's it. Hopefully, you enjoyed the guide.
You can also read our another helpful article on :How to Convert HP Printer to Sublimation Printer?
Before you thought the installation process might be difficult but now, after reading the article you can execute the process properly.
Now, set up your printer in your hand and print the documents.
Enjoy it.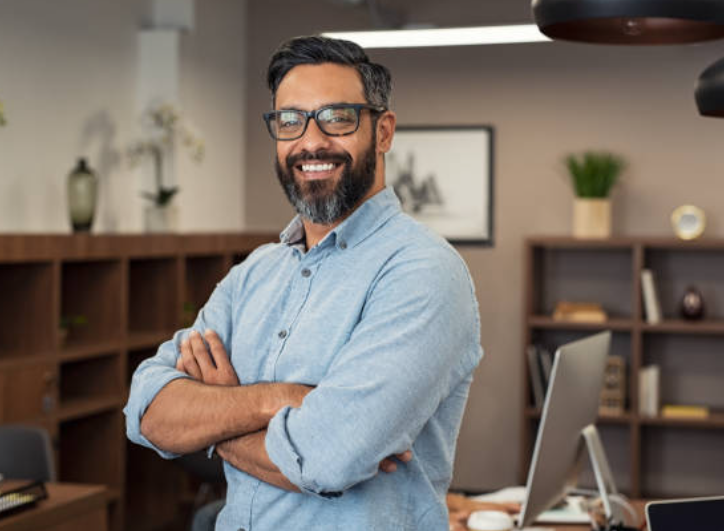 Richard Parkar, a dedicated Tech Blogger who now contributes to the blog "Best Printer Today" as a writer. With a strong sense of humor and years of professional experience in the fields of research and blogging.