Hey! 
Looking for a laser printer? Don't worry! Here you will get a complete guide to choosing the best laser printer.
You might be happy to learn that not only the laser printer can print sharp text and crisp graphics, but it is also more reliable than inkjets.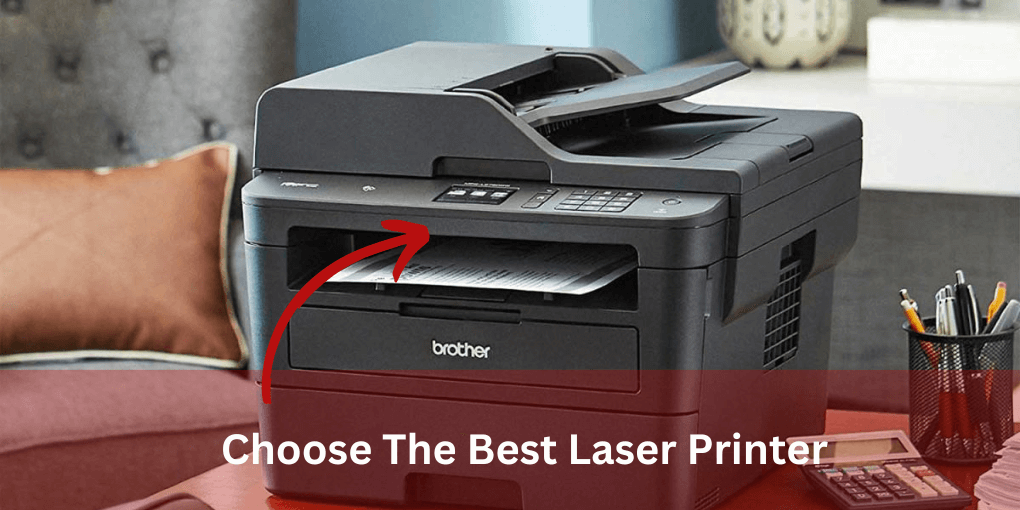 The primary benefits of laser printers are their increased speed, durability, accuracy, and affordability.
Indeed, a laser printer can move very swiftly, allowing it to produce documents and photos at a significantly higher rate than a typical inkjet printer.
What is a laser printer? 
A laser printer is one type of computer that is more popular with people. It uses a non-impact photocopy technology.
When a document is fed into the printer, a laser beam uses electrical charges to "draw" it on a selenium-covered drum.
Toner, a sort of dry powder ink that binds to the charged picture on the drum, is then rolled onto the drum.
On a piece of paper, the toner is imprinted and then fused to the paper under pressure and heat.
The History of a laser printer 
In order to build a control system and character generator, Starkweather collaborated with Butler Lampson and Ronald Rider in 1972.
It led to the creation of a printer known as EARS (Ethernet, Alto Research character generator, Scanned laser output terminal), which later evolved into the Xerox 9700 laser printer.
In 1976, the IBM 3800 was released as the first commercial laser printer. It was designed to replace line printers connected to mainframe computers in data centers.
The IBM 3800 produced enormous volumes of printing on continuous stationery at 215 pages per minute (ppm) and 240 dots per inch (dpi) (dpi). There were over 8,000 of these printers sold.
What to consider when purchasing a laser printer 
A laser printer is suitable for those just setting up a home office, students, or a busy office where they need to print in bulk.
It offers the greatest text quality prints, the quickest turnaround times, and the most cost-effective prints per page.
So, if you don't know how to choose the best laser printer, I added some features that you should know about before you purchase.
Color or black and white 
Your primary consideration should be your basic requirement; to choose the right kind of printer for you, consider the types of papers you will be printing.
If you solely plan on printing invoices or other monochromatic documents, a monochrome laser printer will suffice.
But if you need to print color documents, then you should purchase a color laser printer.
Types of function 
A multifunction laser printer that can perform all of these tasks is something you should consider if you need to scan documents, produce copies, or send and receive faxes.
 Printer Connectivity 
The manufacturers produced a printer with various connectivity options.
It might be
USB connectivity
Ether Connectivity
Bluetooth or wireless connectivity
Cloud connectivity
You should purchase a printer according to the type of printer you require.
Cost per toner and TCO 
Some kinds of laser printers today may have extremely low starting costs, but you need to be aware of the total cost.
You have to focus on this because it covers the cost of replacement toner (for each color), toner yield (how many pages it can print), and any other consumables related to the printer, such as a fuser (the unit that adheres the toner to the paper) or drum unit (which transfers the toner onto the paper).
Duty Cycle 
The duty cycle is the number of prints that the printer is rated to be capable of printing every month.
It's a grade worth considering if you'll be doing a lot of printing on a regular basis. This rating can range from 1000 to 5000 pages, up to the tens of thousands.
Printer Speed 
The term "print speed" describes how soon a printer will finish a page of a document.
This capability, measured in pages per minute, is put to the test in our reviews.
Faster print speeds are priceless if you need to print frequently or in large amounts.
Printer Quality 
Another concern is print quality, but the majority of laser printers have some of the greatest print quality available, with sharp and detailed letter forms that leave papers looking professional.
Color and photo printing capabilities are not available on most laser printers. Despite being an option, color laser printers are more expensive. Moreover, not every color printer is well-suited to printing images, and those that do require special photo paper designed specifically for laser printers.
Discussion on various laser printers 
How does a laser printer work 
Both a home office and a small commercial office can make use of laser printers.
This printer is connected with a cable or Wi-Fi used in an office or home. In order to enable mobile printing, Wi-Fi is also utilized to link mobile devices to printers.
A laser printer can print both black and white. But the color printer is a bit more expensive.
The steps below explain how a laser printer works: 
The printer receives a photo, graphic, or text image and starts the process of transferring that image to paper using a mix of positive and negative static electric charges.
The rotating drum receives an electrical charge.
The image is converted into a laser beam by the system's circuits.
The laser beam reflects off a mirror onto the drum, burning a negative charge in the shape of the image to create the image on the drum.
The drum then absorbs the positively charged toner from the cartridge. The toner adheres to the negatively charged drum picture.
A negative charge is applied to the paper when it enters the printer.
The paper's negative charge pulls toner from the positively charged drum as it passes the drum; the toner literally rests on top of the paper.
After the charge is taken off the paper, a fuser fuses the toner onto the paper in an irreversible manner.
The printer releases the printed paper.
The drum's electrical charge is discharged, and any extra toner is collected.
Advantage of laser printer 
This worked well for a large number of documents.
It is suitable for big businesses because the printer can be shared easily.
Layer printers can produce good quality, crisp and sharp text.
Laser printers typically have reduced page costs.
It can print more papers with a single toner cartridge.
Most laser printers also have large paper trays, which eliminate the trouble of needing to restock paper all the time.
Dis-advantage of laser printer 
A laser printer often has a greater initial cost, yet the latest versions are surprisingly inexpensive.
Photo paper is not suitable for laser printers.
Laser printers are larger. So, sometimes you can have problems with your home use of laser printers.
Why should you have a laser printer 
Take a look at this short list of tasks that laser printers typically perform more effectively than inkjets to help you decide if one is perfect for you:
It is easy to use: In this type of printer, cartridges don't have to be replaced often like in an inkjet printer. You can change the cartridge at a certain period.
Fast printing: If you need to print in bulk or for a small business, you can choose a laser printer. This printer has a 27-page maximum. where an inkjet printer can print 13 pages in a minute.
Clearer visuals and text: A laser printer can print huge quantities of pages. As it can print a large number of pages in a minute, it can also print with sharp and crisp text.
Cost affordable: You might be informed that some inkjet printer is lower cost than a laser printer, but when you will clean the printer, it wastes more ink. On the other hand, laser printers do not waste ink like inject. So, the cost per page is cheaper than an inkjet printer.
Toner doesn't smear and run when it gets wet: A laser printer always produces water-resistant printouts.
For more insight you can also read: The Best Printers: Everything You Need to Know in 2023
FAQs 
What is a laser printer?
Instead of the ink tanks used by inkjet printers, laser printers use non-liquid based toner. As a result, laser printers print pages more quickly, produce text that is crisper, and prevent smearing when wet.
 What are the benefits of laser printing?
A laser printer can save your printing time and is cost-effective for your business. And you can also print a large quantity of documents.
Are laser printers expensive?
A laser printer is more expensive than an inkjet printer. But when you need to change the toner cartridge, don't waste ink like an inkjet printer.
What paper sizes are supported by laser printers?
The printer you choose will determine the compatible paper sizes. So, before purchasing the printer, you should check the printer specifications to get a better idea.
Do laser printers produce colored prints?
Yes! Monochrome or full-color printing is possible with laser printers.
Final Thoughts
Finally, we are now at the finishing part of this article. This best black and white laser printer can fulfil your demand on home use or small business.
I hope that, after reading this guide, you can choose the best laser printer that is appropriate for you.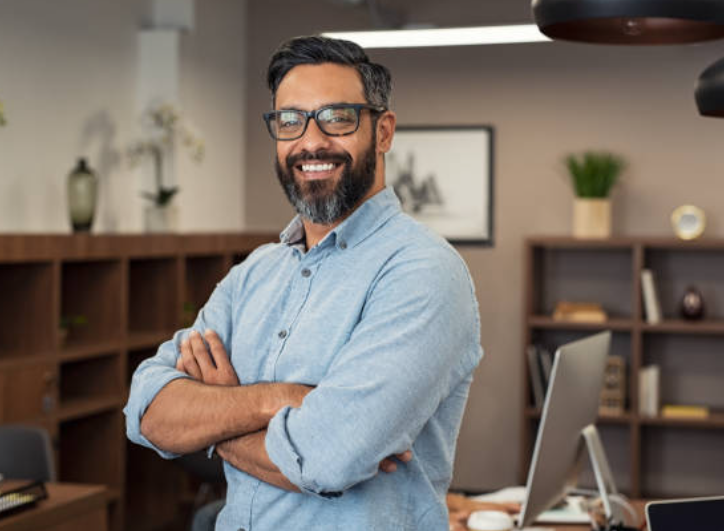 Richard Parkar, a dedicated Tech Blogger who now contributes to the blog "Best Printer Today" as a writer. With a strong sense of humor and years of professional experience in the fields of research and blogging.