Sublimation is a digital printing method used on fabrics, plastic, wood, acrylic, etc., to make our lives more colorful.
In personal life or in the business sector, sublimation printers can make an impact by making your task easier.
Reading this complete guide, you can understand:
About the sublimation printing process
Features of a sublimation printer
Applications of sublimation printers
What is sublimation?
Sublimation is a type of color-transferring procedure from fabrics to materials.
Firstly, making an image with the help of Photoshop and printing it on a chemically coated piece of paper.
And then the printed image has to be placed on the materials.
When the heat and pressure are given on the image, it sticks onto the transfer material polymers.
It is a permanent transfer that takes place at the molecular level.
Oh! An interesting fact is that if you wash or scrub the transferred image, you can't take it off!
So, when this process is done by a sublimation printer, it is called sublimation printing.
Differences between digital and sublimation printing
 The main difference between the two is that digital printing can be done on polyester, silk, and cotton.
On the other hand, polyester is suitable for sublimation printing.
A sublimation printer uses heat to transfer the design onto the material, in contrast to digital printing.
Sublimation printing is used to create long-lasting, high-quality designs.
On the contrary, digital printing generates designs that aren't completely absorbed by the paper that's utilized, which frequently results in color cracks.
The digital printer is more expensive than sublimation. Not only that, digital printer's produce more waste due to using liquid.
However, using the perfect printer can create a high-quality image of your item.
When determining and considering what your goals are, it is crucial to assess the benefits and drawbacks of each.
– At which point it will be obvious what kind of printing you require.
Why for a sublimation printer?
You have probably heard about the transferring image process and designing.
You can also hear about screen printing, embroidery, transfer vinyl, or DTG printing, but a question can arrive. Why sublimation?
Well, the answer is that:
Makes a unique blend of cost,
It makes quality-full output,
Time-saving process,
Attract the audience.
What is the process of sublimation printer?

Yap! Dye-sublimation printer is not a difficult task. This process gives you beautiful printing quality.
But you have to follow some techniques. Here I describe:
Step 01
Firstly, you have to choose a modified image from your computer. You can get many image editing software online.
But you can also use the image without editing.
Step 02
Now, you have to print your image with the sublimation printer.
You should be informed that your sublimation printer needs to be exclusively used for this process.
I don't recommend that you will need to properly clean the ink tubes of a previously used printer (using conventional inks).
Step 03
Put the printed side of the paper on the surface of the items you want to customize.
If you want to print a t-shirt, you have to place it on the printed side of the printed paper.
And then placed the t-shirt on the surface of the printer using heat-resistance tape to attach it.
Step 04
Now you have to place the printed paper and other items for the heat press that you already set up.
Now it is time to close the press and heat will be applied.
This is the main task, and sublimation happens here.
The ink transforms directly from a solid to a gas upon activation by heat, integrating into the surface of the item.
Step 05
Yap! Now we come to the finishing step.
You have to carefully remove the object from the heat press when the timer has elapsed.
I especially suggest you wear protective glass as it can reach a high temperature.
Now you can remove the paper and the printed item is ready.
What types of products can you print?
 Let's talk about the products that you can print with a sublimation printer.
 Solid Substrates: You can print on polymer-treated objects. This is non-fabric, like glass, fiberglass, plastic, aluminum, etc. You can not band this item like fabric.
 Unfinished Rigid Products: You can apply this sublimation process to custom mouse pads, cell phone covers, and drink ware.
Sometimes those are blank, and you can apply the printing procedure to this item to make it more attractive.
Signage: This is also suitable for your business marketing. You can increase your brand value by using different types of images on your billboards and trade show displays.
It easily attracts the crowd's attention.
Polyester Fabrics: This is the most suitable item for dye sublimation.
It can be divided into two parts.
Knit: This type of polyester can be hung on or flown in the air, like flags, banners, and table covers.
Woven: This is more durable than other products, like tote bags, fabric backdrops, and custom items.
Home Architecture: If your business is with interior products, you can use the dye-sub process.
Decor items with sublimation prints are popular with people.
These printed images are used in bathrooms, kitchens, restaurants, and more tiles.
Fabric: Fabrics have a significant impact on sublimation printing. Different sorts of fabrics should be used for sublimation printing.
Let's take a break.
We have learned many things by reading this.
Now, I will talk about the fabrics for dye-sub
 If you want to
— start your own business for printing
— want to initiate sublime printing
— want to process it at home.
You should have proper knowledge of the printing materials.
These are listed below:
– Polymer, Polyester, Ceramic, PVC, Polymerized cotton material
– Aluminum coated with polyester
– Polyester-made cloth – Polymer-coated plastic – Polymer-coated metal
But polyester or ceramic is the ideal material to utilize for sublimation printing from the list above.
Now I will describe the materials in more detail in the next step.
Great! This will help you learn more. Let's read more details in the next…
Appropriate Materials for Sublimation
I am trying to give you a clear concept through this sublimation printer complete guide.
Here you can understand the materials we can use for sublimation. Read the below description:
Printing using Sublimation on Glass
Sublimation on the glass gives an attractive look that easily attracts people.
But you should notice the risk because of its broken nature. So, you can use an extra cover to protect the glass.
Another thing that should be remembered for its extra-heating nature.
You can use the halftone process.
Printing using sublimation on Metal
A dynamic printed image can be produced by using aluminum or metal elements. The best results come from printing on high-quality substrates.
Metals are typically placed on top of the sublimation transfer paper rather than underneath during printing.
Printing using sublimation on Fabrics
You can use sublimation in the clothing sector. The well-designed clothes we like the most. The majority of the designed clothing uses a sublimation printer to get a natural image.
It can be applied to t-shirts, dresses, tablecloths, flags, tents, and other items.
Printing using sublimation on Plastic
A different kind of technology might be needed to print on plastic materials.
If a 3D object is being sublimation printed on, an oven press is needed as opposed to the flatbed press that is used for fabrics and other flatter surfaces.
Another difference is that the picture will be printed on film rather than paper, which allows the image to be more formable for the object being printed on.
Printing using sublimation on Acrylic
Acrylic is a product type that can be used for the dye sublimation process even if it isn't made of polyester.
This item won't be harmed when used with the common heat press and transfer paper.
Printing using sublimation on Nylon
The most challenging material is nylon for dye sublimation.
There are many types of nylon available on the market. Each of them shows a different reaction to this sublimation process.
But Nylon 6 is the most prevalent variety of nylon used for textiles.
 Oh! Now we learn about the materials for using the sublimation operation. It will help you with your personal business.
Want to know about Heat Press for a Sublime Printer?
A heat press is also required for printing because it is the following step in the sublimation process after printing.
The role of the heat press is to transfer the design from the sublimation paper to the desired material, such as coffee mugs, t-shirts, and tablecloths.
When it comes to dye sublimation, four types of sublimation transfers are available:
Heat Press with a Flatbed
A flatbed heat press is recommended for your home decor items like tiles. This is also suitable for fabric items.
Heat Press 3D Vacuum
Finally, if you're working with small products that have a variety of shapes and edges, a 3D vacuum heat press is the way to go.
A Miniature Heat Press
A small heat press would be recommended for sublimating little objects, such as making a design on hand-held cookware.
This press does not require a great deal of room and may press a variety of objects.
Heat Press On Calendar
A calendar heat press would be the best option when sublimation printing on larger, yet softer, materials, such as cloth signs.
This more enormous press allows for both banner and clothing printing.
Which software for sublimation design is the best?
You can find lots of software on your sublimation journey. Sadly, all the software is not suitable for your excellent printing.
So, first, you have to find great-performing software that will satisfy you.
You can select the Sawgrass Virtuoso printer. With that, you can also receive free design-making software. It is called Creative Studio.
Of course, it is a good thing!
Creative Studio is optimal design software. But if you want to use this software, you have to be the owner of a Sawgrass printer.
The ideal software for you is determined by your individual needs. Most people should use Photoshop, in my opinion.
However, you may be uninterested in the Adobe Suite's monthly subscription fee. There are several options, the most notable of which is GIMP.
Finally, you should use software that lets you adjust the color profiles of your prints and design them the way you want.
So, you can choose the one that we listed above.
Oh! We are the last in the article.
But before we end, let's see the advantages or disadvantages of a sublimation printer.
Why is dye sublimation printing advantageous(PROS)?
Dye sublimation printing has a number of benefits over other popular printing methods, including the following:
Continuous tone: In sublimation printing, each individual ink dot may have a different color.
Sublimated graphics appear high-resolution and have incredible color integrity as a result, even when viewed under a microscope.
No Moving Part: This printer does not consist of any moving parts. So, no chance of breaking any part of the printer.
No Dry Time: If you use sublimation printing on fabric, you can fold or wear the item as soon as it comes off the press without worrying about spreading the ink.
No mess: No liquid ink means no mess to wipe up after spills.
Fade-free: It will not fade or deteriorate the plastic, and if exposed to water, the colors will not run.
Uses no water and minimal energy: You don't need to use water for sublimation printing. When compared to other commercial printing methods, it also consumes little energy.
Seam-to-seam printing: Sublimation printing can handle even the most complicated shapes, enabling you to print on a garment's full cloth.
What are the disadvantages (CONS)?
Limited to Light-colored polymers: Natural fibers like cotton or paper cannot be printed on with sublimated technology.
Sublimation printing also performs best on white or light-colored textiles since it is more similar to high-precision dyeing than imprinting.
Slow: The sublimation printing process necessitates an additional stage of printing the transfer paper. So, it takes extra time to finish the job.
 Make toxic fume: Using inexpensive sublimation inks exposes workers to toxic fumes that can pollute the air.
In addition, exposing low-quality plastics to the high temperatures required for sublimation printing might result in poisonous gases.
Specific inks and printers are required: Although sublimation ink is carefully designed to prevent it from becoming a liquid, it has a tendency to clog printers.
As a result, putting an image onto heat transfer paper for sublimation usually necessitates using a dedicated dye-sublimation printer.
The Final Word
Ouch! We are now at the finish line.
Hopefully, you have enjoyed the article and learned lots of things.
You may get a comprehensive understanding of a sublimation printer, in my opinion, from the article "Features Of Sublimation Printer: A Complete Guide In 2022."
And I also believe that you will benefit from applying the guidelines to your business.
A sublimation printer is a perfect choice for those who are willing to produce both clothing or other materials with high-quality and full of color images on fabrics.
There is very poor downtime on this printer, and you can create many types of items that you want.
The customization that comes with sublimation printing appeals to many people worldwide, and it can increase your business's profitability.
This customization allows you to fully meet a customer's needs while also producing a variety of designs to suit various tastes.
It's a quick and easy way for people to bring what they've created on the screen into the real world.
So, let's start the journey with the "Sublimation Printer."
FAQs
 What is a sublimation printer?
A sublimation printer that permits you to print everything that you want. It mostly prints on polyester items.
Is it possible for any printer to be a sublimation printer?
No. All types of printers can not bear the sublimation ability. So, before purchasing the printer, you should study the features.
What can I sublimate on a sublimation printer?
Polyester fabric, mugs, picture frames, phone covers, purses, tiles, and other items can all be customized.
Can I use an inkjet printer to print using sublimation?
In no way! Inkjet printers are definitely used for other purposes! If an inkjet printer with dye sublimation is available, this is possible.
Which type of sublimation printer do I need?
As you can see, working with sublimation may be extremely simple, with great effects. You can visit our sublimation printers article to get the best one that is perfect for you.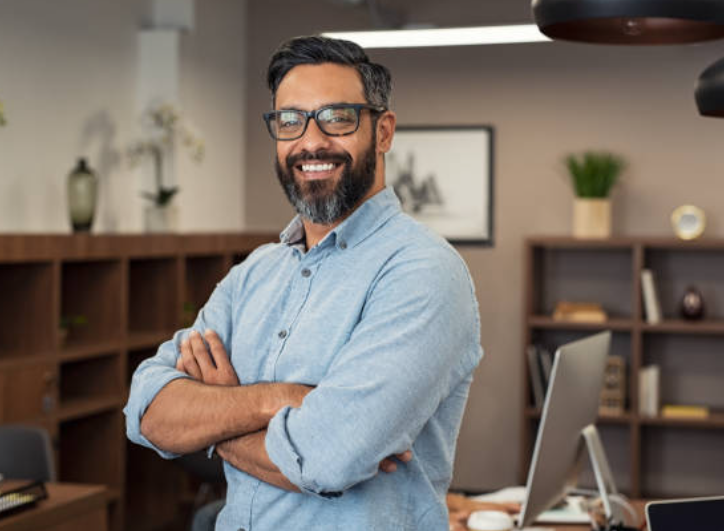 Richard Parkar, a dedicated Tech Blogger who now contributes to the blog "Best Printer Today" as a writer. With a strong sense of humor and years of professional experience in the fields of research and blogging.