Cloud Print is a printing platform that can control the printing operation with the internet. 

This printing method gives you a significant edge in your printing experience. But many more people still don't have the necessary information regarding cloud printing.
So, what! Don't be disappointed!
I am here to share the knowledge of cloud printing.
Reading this guide, you can learn about:
Cloud Printing
Advantage of Cloud Printing
What is Cloud Printing?
Google Cloud Print is a platform that enables you to manage print jobs using the internet.
You can deliver print jobs from numerous devices, not only the computer that is directly connected to the printer.
You can deliver print jobs from numerous devices, not only the computer that is directly connected to the printer, you can also print from remote devices
You can use a mobile application or web-based system to manage print-ready documents and files.
In addition, after you receive the print job via Google Cloud Print, you can choose which printer will be utilized to print the document.
Different between cloud printing and traditional printing 
Cloud printing has been shown to be more convenient than traditional printing on the other hand, traditional printing involves cables, cords, and issues with software drivers.
You can print remotely by cloud printing system but you can only print from installed devices
The printing documents are safer that traditional printing system.
You can print from multiple device with cloud printing system but you can print connected device
How does cloud printing works?
Cloud printing services enable you to print from any web-enabled device by routing print jobs from your computer, smartphone, or tablet to an internet-enabled printer.
Printing from any web-enabled device is possible with cloud printing services, which route print jobs from your computer, smartphone, or tablet to an internet-enabled printer.
It also allows users to rapidly identify printers and print from their devices without having to install drivers.
An illustration of how cloud printing services often operate may be seen below.
Benefits Of Cloud Prating 
In terms of cloud print enablement solutions, the following are the major benefits that businesses seek in a cloud print app or software:
Cost-effective
The usage of Cloud Printing enables enterprises to address the print demands of their users regardless of location.
Both cutting overall print costs and eliminating the need for an internal IT team to purchase, implement, and operate the hardware and software.
Environmentally responsible
Organizations can lessen their carbon footprint by using cloud printing. Printing through the cloud decreases waste production and transportation-related carbon emissions.
Print with any gadget
Users may print from any device using cloud printing, which eliminates the requirement for help desk support because they don't have to worry about compatibility or drivers.
Software Updates: The cloud makes sure that software updates take place automatically and immediately. The user won't have to think twice about getting the most recent features and fixes.
Easy to use: Cloud printing makes the printer simple to use. Any MFD, printer, or copier can be used to print from a smartphone, tablet, or laptop.
Don't Need Server: Many businesses set up their own printing servers in the workplace. However, if you utilize a cloud server, you can print without a server.
How to set-up cloud printer 
Step 01: Launch the google chrome
Step 02: Click Menu Button
Step 03: Then click settings option
Step 04: In the search box, enter "cloud print."
Step 05: Choose Manage Cloud Print devices
Step 06: Select Printers to Add. You may then link your Google Account to the Google Print service using this.

Step 07: Now, you have to click "add printer" option

Step 08: Click Manage Your Printers
Step 09: Go to the menu on the left and choose Printers. A list of the printers connected to the computer you are now using may be found here.
Install a Cloud-Ready Printer
The setup procedures for cloud-connected printers differ depending on the printer brand.
There's no need to panic; Google has published detailed guidelines for each printer maker with cloud-enabled technology.
Step 01: You have to select the "Add a Cloud Ready Printer" option from the left side of the menu bar.
Step 02: Locate the manufacturer of your printer and follow the setup instructions for Google Print.
Lets see the printing procedure
In the top-right corner of the Chrome web browser, click the menu symbol.
From the drop-down option, select Print.
Click the change option
4.Now, pick your destination printer
5.Make adjustments to page range, page layout and orientation, margins, etc.
Now, select the print option
Now you can print your documents properly.
Advantage of Cloud Printing 
Remote Printing: In addition to receiving benefits from the cloud, you can print your documents from a remote place.
cost control: Both financial expenditures and energy costs associated with running on-premise print servers—which are frequently underutilized—are decreased by transferring print servers to the cloud.
IT workload reduction: IT teams can concentrate on more important tasks because a third-party vendor manages a cloud print infrastructure.
Administrators can assign/map printers to users, adjust printer profiles, establish print policies for optimized routing, and update printer drivers through a single, central platform.
support for computing environments : Virtual computing is becoming increasingly common as worker mobility rises, as seen, for example, in the adoption of VMware virtual machine (VM) and Citrix virtual desktop infrastructure (VDI) solutions.
Leading cloud print management technologies circumvent the technological challenges of giving virtual computing users access to print resources.
It offers reliable accessibility to the print infrastructure.
Flexibility and security : For mobile workers, cloud print services offer convenient printing from any device, at any time, and from any location.
Any print device can release print jobs with secure user authentication.
The majority of cloud printing solutions are housed by open-source companies like AWS or Microsoft Azure.
Customers can be confident in the security and resilience of these services.
Final Thought
In conclusion, cloud computing is a relatively new technological innovation with enormous potential for global effect.
It offers its users and businesses a wide range of advantages.
For instance, one of the advantages it offers to organizations is that it lowers operational costs by focusing more on the business itself and paying less on upkeep and software upgrades.
However, there are still more difficulties that cloud computing must face.
People have a lot of doubts about how safe and private their data is.
Worldwide norms or laws do not apply to data delivered via cloud computing.
Despite being one of the most technologically advanced countries, the US lacks data protection rules compared to Europe.
Users are also concerned about who has access to and control of their data.
But once there are international norms and regulations, cloud computing will transform the future.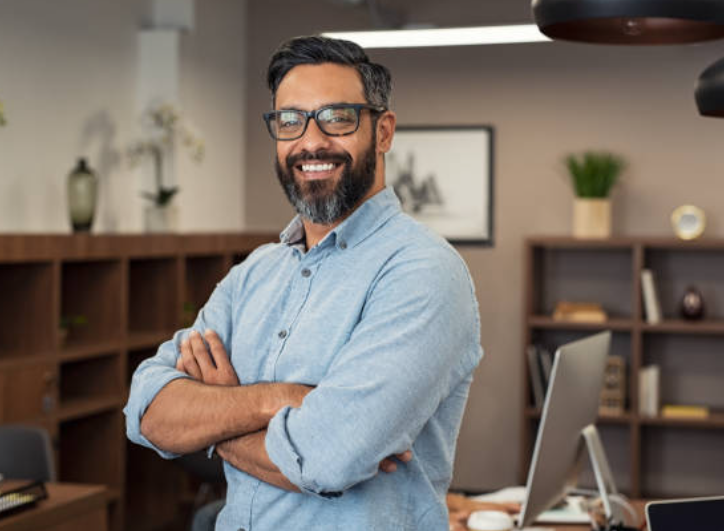 Richard Parkar, a dedicated Tech Blogger who now contributes to the blog "Best Printer Today" as a writer. With a strong sense of humor and years of professional experience in the fields of research and blogging.