Want to use a printer in your home? Yap!
The simple solution is to buy a black & white printer for your personal work for easy maintenance.
A Black & white printer is also easy to use than a multifunction color printer as well as cost-effective.
To get a detailed review, this guide may help you. Let's read this guide and learn about:
Printer Features
Buying Guide
Reputed Company
What exactly black and white printers do?
A black and white printer is similar to an office printer. It can not print on color pages. There are various sizes and shapes of monochrome printers.
However, they all continue to provide the same basic functions as a typical business printer.
The function of this printer depends on the printer's model. You should get all-in-one printers that can fax and scan.
Types of black & white printer
There are a few types of black and white printers on the market. Forming a selection before making a purchase is crucial. Let's review the several printer categories.
Laser Printer(Black & White): The laser printer is perfect for black & white printing. Because of its high-speed printing ability, this monochrome printer can print perfectly on a huge number of documents in a short time.
A laser printer use the powder ink to print the documents. The overall maintenance cost and printing cost is cheap of this printer.
Inkjet Printer(Black & White): As the inkjet printer is cost-effective to buy, its ink is highly costly. This printer uses liquid ink to get a high-quality print.
Consequently, we recommend locating the top black and white printer for home use.
Thermal Printer(Black & White): A thermal printer is a special type of printing technology, that uses heat to print documents instead of ink.
This printer allows you to print on barcodes or labels for your small business.
How to buy a  Black & White Printer
 There are several printers available for purchase.  You may become confused as to which is the finest option for you. However, choosing a printer is not always simple.
To assist, I've compiled a concise buying guide for picking a home printer.
Along with explanations of some of the most frequent phrases and suggestions that will satisfy the majority of purchasers.
Speed & Resolution
 The most notable elements of a printer are its printing speed and resolution. If you need to print large volumes of documents, you should maintain a quick printer.
PPM: PPM refers to "Pages Per Minute". It indicates how quickly a printer can print pages.
For instance, if a printer is focused on color, it's typical for them to offer two separate PPMs because black-and-white and color printing have quite different PPMs.
PPM isn't really significant for home printers unless you're under a time constraint or need to print a lot at once.
A black-and-white PPM typically has 15 to 20 pages. Color typically prints at a slower rate of 10 to 15 pages per minute.
DPI: DPI stands for "dots per inch," or the number of ink dots that a printer can apply to one square inch of paper.
This specification is important for evaluating a printer's ability to produce high-resolution, high-detail images.
So, your should check the DPI feature before buy a printer.
features and functionality 
Let's take a look at the most typical components of a printer:
All-in-one functionality:  An All-in-one functionality printer always permits scanning, copying, faxing along with printing. It is ideal for office configuration. You can use the printer in your small business for performing various tasks in a printer.
User-friendliness features: The black and white printer may offer several unique characteristics.
Auto document feeders, automatic duplex printing capabilities, LCD screen interfaces, and other features are some of them. The overall user-friendliness of your printer is improved by these features.
print quickly: You know that Pages per minute are the standard unit of measurement for printer speed.
The black and white laser printer can print 20 to 40 pages per minute on average. If you require a higher print speed, commercial choices will print more quickly.
Connectivity 
USB: The most of monochrome printers offer USB access to your computer, with a USB cable connecting the two devices through a USB port.
Wireless: Buying a printer with Wi-Fi connectivity is a great choice for you if you need a little more adaptability and flexibility.
These printers connect to and communicate via the same Wi-Fi network as your computer.
Clouds: If your printer may support cloud printing, you can connect to cloud printing services like Google Cloud Print
You can print documents in black and white directly from your cloud storage accounts using services like Google Cloud Print.
Wi-Fi Direct: If your black and white printer supports Wi-Fi Direct, it can connect to your computer without the requirement for a centralized wireless network.
This provides the most adaptable wireless connectivity.
Bluetooth: Black and white printing via mobile devices like smartphones and tablets is made possible by some black and white printers' Bluetooth connectivity.
If you look to have a wireless printer at home or in business, you should take a look at a Bluetooth printer.
Duty Cycle:The duty cycle is the most pages a printer can print in a month without getting too worn out or causing too much damage.
Importance: The duty cycle is important to think about because it helps figure out how often the printer will be used. If it can handle the amount of printing that needs to be done.
Considerations: When looking at a printer's duty cycle, it's important to compare it to the expected monthly printing volume to make sure the printer can handle the work without breaking down or wearing out too soon. It's also important to think about the warranty and support options from the manufacturer.
Additional Features 
Beyond the basic printing capabilities, many black-and-white printers offer a range of features that can enhance the user experience and improve productivity.
Duplex Printing: The ability to print on both sides of a page, reducing paper usage and saving money.
Automatic Document Feeder (ADF): An automatic feeder allows multiple pages to be scanned, copied, or faxed without manual intervention. 
Wireless Printing: The ability to print from a variety of devices without being physically connected to the printer.
Mobile Printing: The ability to print from a mobile device, such as a smartphone or tablet, using an app or cloud printing service.
Evaluating Black and White Printer
Size and Space Requirements 
The size of the printer and the space required to operate it should be considered when evaluating a printer.
Printing Volume 
The volume of printing that will be done is a critical factor when evaluating a black-and-white printer.
Scanning and Copying 
Some black-and-white printers offer scanning and copying capabilities, which can be beneficial for offices with high document processing demands.
Faxing
Some printers offer faxing capabilities, which can be beneficial for offices that still use faxing as a means of communication.
Budget
The budget available for the black and white printer should be considered when evaluating a printer.
Conclusion
In this post, we discussed the importance of black-and-white printing, the considerations for choosing the best black-and-white printer, and the top printers on the market.
We also covered the factors to consider when evaluating a black-and-white printer, including size and space requirements, printing volume, office needs, and budget.
Based on the considerations discussed in the post, we can recommend the best black-and-white printer for different scenarios.
For example, if the printing volume is high, a printer with a high-duty cycle and fast printing speed would be ideal.
If space is limited, a compact printer with wireless connectivity would be a good choice.
If budget is a concern, a cost-effective printer with a low cost per page would be recommended.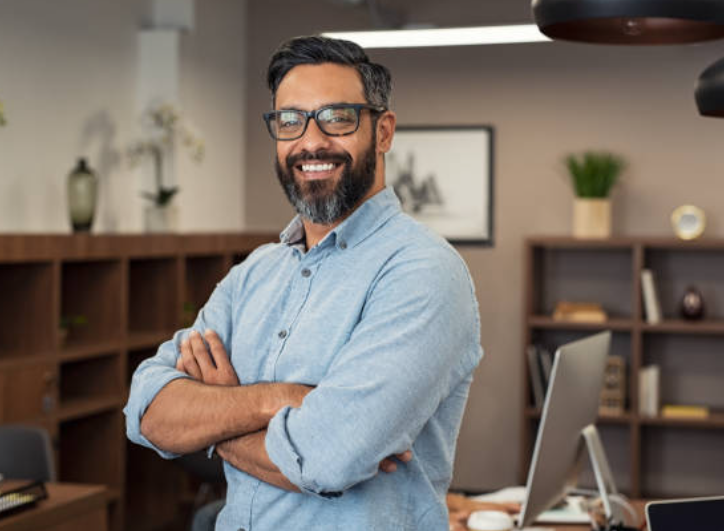 Richard Parkar, a dedicated Tech Blogger who now contributes to the blog "Best Printer Today" as a writer. With a strong sense of humor and years of professional experience in the fields of research and blogging.